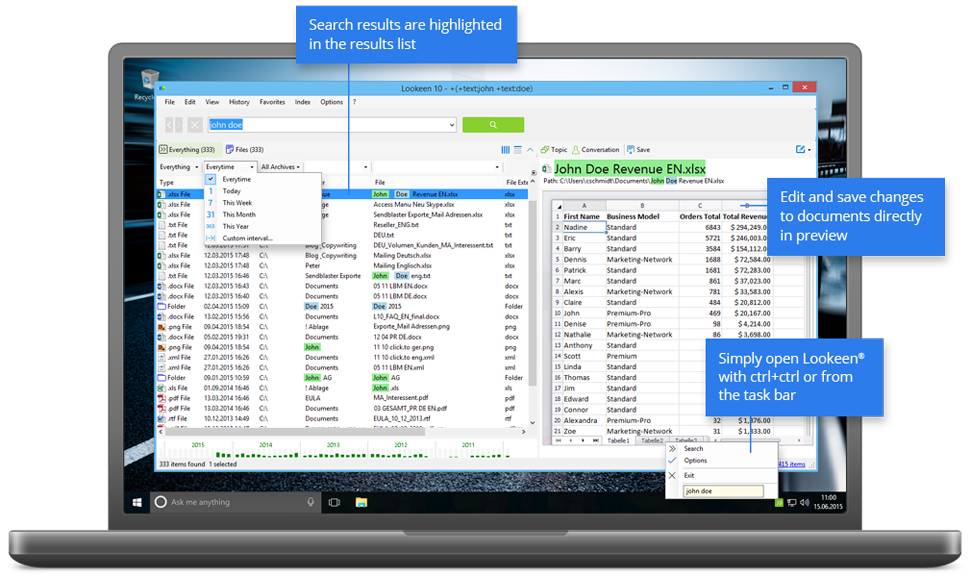 Operation
Lookeen is child's play to use. Thanks to its intuitive interface, the search solution is indispensable for everyday work on the PC. Instead of wasting time with ineffective searches using conventional search programs, Lookeen guarantees search at a record speed.
---
Search Bar
The Lookeen search bar seamlessly integrates into Outlook® 2021, 2019, 2016, 2013, 2010, 2007 and 2003, and Office 365 – and your work just continues on as usual. If you need to find something, type a phrase into the search bar and press ENTER. Lookeen then searches through all of your Outlook data in a matter of seconds. So, without having to open another program or window, you can perform the search directly in Outlook.
---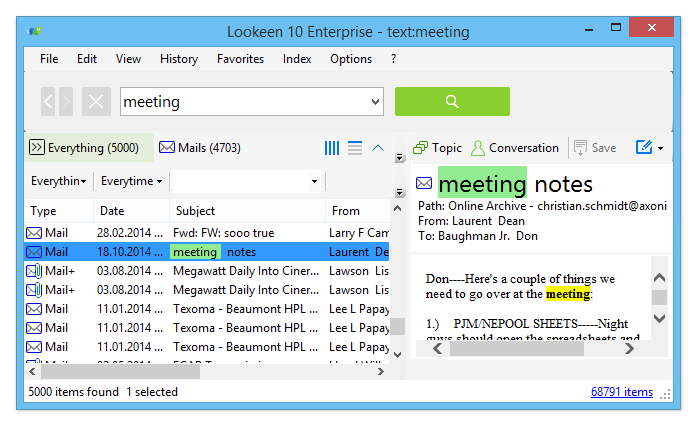 Search Results Window
The search results window quickly pops up to show you your results – clearly structured and easy to scan, the highlighting function means you can find relevant files at a glance. The individual tabs break up the search results by type (mail, appointments, attachments, tasks, contacts, etc). You can further restrict the search results by inputting specific information in the advanced search fields (E.g. "Date" or "Folder").
---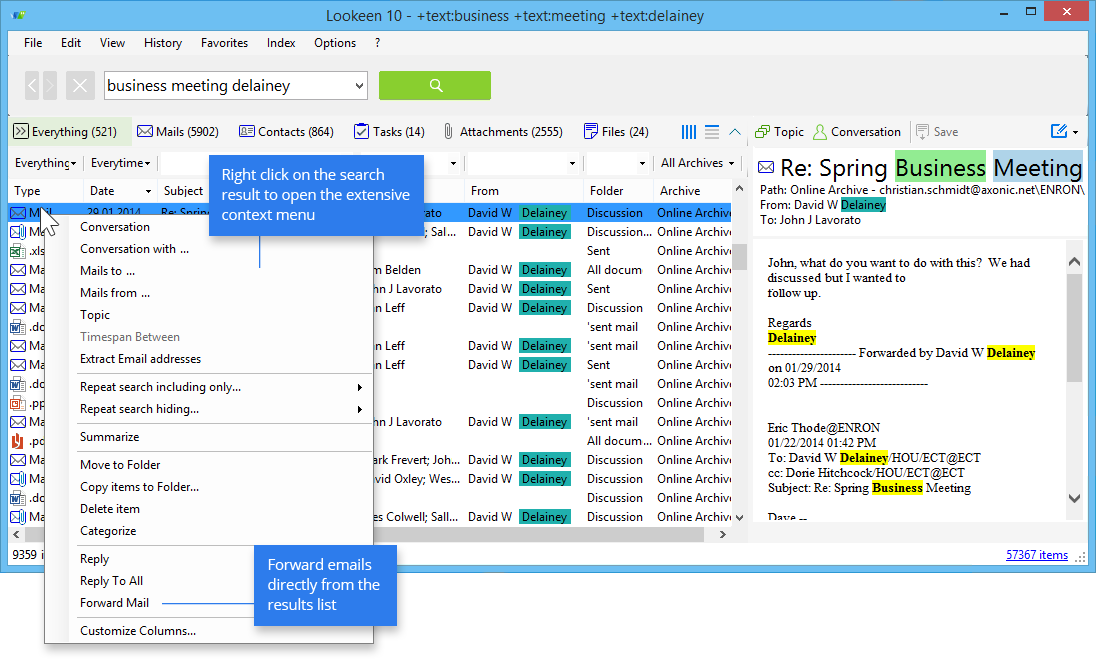 Context Menu
Do you need to narrow your search further, or edit the document you found? Right click on a search result – the Lookeen context menu provides numerous additional functions, such as summarizing all correspondence with someone, or forwarding an email with just one click.
---
Download your free trial now!
Try the full version of Lookeen for 14 days for free and with no obligation to buy.