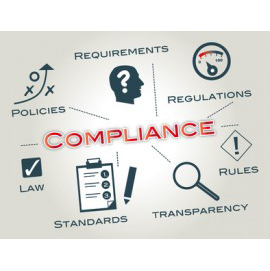 Most companies have a significant amount of data that they need to keep track of in order to be in compliance with the law. If you're part of a company today, this has become more important than it has ever been. Regulators, tax authorities, shareholders and sometimes even customers use these documents to make sure that your company is operating above-bar.
Take control of your assets with Lookeen, a better search experience. Learn more here!
Moving from Liability to Asset
Companies today have turned to search solutions to help keep a closer eye on the necessary documents. Corporate compliance isn't a term that is going to go away anytime soon, nor is desktop search for that matter. While both desktop search and compliance are boring topics, they are extremely important to companies. The problem with both though, is that they are viewed as a liability. A cost that is added to doing business.
I would agree that this is probably true about compliance, but it can't be said about desktop search. Search solutions can and will save companies money by not only helping them stay in compliance, but by eliminating the need to create or store multiple copies of these same documents.
Where are the Documents
It's possible and most likely probable that most companies store multiple copies of each document. A copy of a document is probably stored with the accounting department, the legal department and maybe even the sales department. When a company can tie their desktop search solution to a company server, a quick search from any one of these departments would find the one copy that is needed.
Companies would thus reduce the storage costs of data and streamline their information so that everyone is working on the most up-to-date version of a document. This significant cost saving doesn't even take into account the cost of human capital – the time spent manually searching through files and folders managed by each individual department. When all of that is calculated, a search solution becomes an asset that helps save significant amounts of time and money, while keeping the company in compliance with all of the authorities.
---
---
---
---