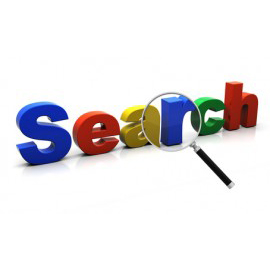 Desktop search was a major focus of many companies over the years. Google entered the fray in 2004 with their own client tool that was designed to let users search their own PCs for emails, files, music, photos, Web pages and more.
For me, reading through the last blog post where they announced their exit from the desktop search market, I get a little nostalgic. It's true that Google Desktop was an immediate hit with users, as are most Google products. The problem was that Google was looking at a major shift in the way users were accessing data. Google now says that most users are moving to a cloud based file system and they wanted to focus their energies there.
Looking for a Google Desktop Search replacement? Learn more here!
Is Google giving its users whiplash?
Fair enough, Google docs is well used and simple, however they do tend to leave their users in a lurch when they move from this market to that market without so much as a peep about what the long-term goal is. This was the final statement from Google in 2011, "As of September 14, Google Desktop will no longer be available for download, and existing installations will not be updated to include new features or fixes.Thanks again to all of our users. It's been a fun journey." As a user, I personally think it could have been handled better. Even Xobni left a last "gift" for users when it exited the Desktop Search arena. Although it was still unsupported, it did have some feature(s) to help take the sting away.
Is it time for Google to rethink?
I think like with most things tech, desktop search will be evaluated again by companies in the future. Maybe Google will come back, but until they do, Users are left to find a Desktop Search alternative. Maybe Desktop search just needs to become more robust. There is no reason that a desktop search solution couldn't also index all the new nooks and crannies of the cloud. What about enterprise users that are concerned about the security of their data in the cloud? What are they supposed to do?
---
---
---
---