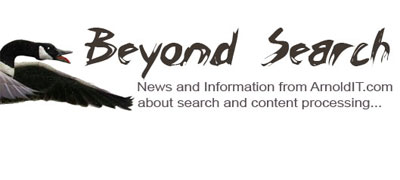 The newly released version of Lookeen Desktop Search was recently assessed by search expert Stephen E. Arnold for his Beyond Search blog. Lookeen was tested extensively by the team at Beyond Search and compared with many other desktop search systems on the market.
How can our enterprise search tool help you? Learn about Lookeen's search features here.
After testing, Stephen got into contact with our COO Peter Oehler in order to interview him about Lookeen's place in the desktop search industry, what makes Lookeen stand out, and what we expect for the future. The interview offers a great amount of insight into what goes on behind the scenes of our desktop search program, and some clues as to where we might be heading next.
Lookeen Desktop Search for Outlook
We at Axonic pride ourselves on Lookeen's ability to provide the fastest and most streamlined search in Microsoft Outlook. In comparison to multiple desktop search tools such as Copernic, dtSearch, Effective File Search, and X1, Stephen said "Lookeen's response times were among the fastest. When indexing and searching email, including archived collections of emails, Lookeen was the top performer."
In the interview, Peter states that "The ability to fully integrate Lookeen into Outlook (without it affecting any of the normal Outlook functions) is a huge benefit for those who depend on Outlook every day. Lookeen is the only desktop search product on the market that can be fully integrated into such a widely used program straight out of the box, with no additional customization or purchases necessary."
Faster Indexing for Faster Search
Our recent release of the new Lookeen software is the first time Lookeen has been available as a pure desktop search tool. Of Lookeen's ability as a stand-alone desktop search system, Stephen said "I am pleased to report that Lookeen exhibited little or no latency as I queried my terabyte-plus test corpus. An added bonus was that Lookeen seemed significantly quicker in its indexing, and its response time was as fast or faster than the X1 system."
Please visit Search Wizards Speak to read the interview in full, and Beyond Search for Stephen's review of Lookeen.
---
---
---
Other things you might find interesting:
---