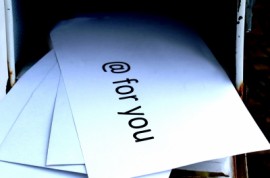 Lots of these emails contain important information concerning the wide variety of business processes. Therefore it is obligatory to archive the corresponding emails. According to a survey from Absolit® Consulting, the number of archived emails has already been 4,700 on average per workplace in 2003.
After the messages have vanished within personal folders or in archive servers, it becomes difficult and costs time to find them again. However, in many cases it is the existing correspondence, email attachments or documentation, which constitutes the decisive success in business transactions. A possibility to find this data again in a quick and uncomplicated way is therefore so very important.
Due to the index of Lookeen, all information will be presented to you within a few seconds. Simply search for distinctive keywords or let all objects connected to a contact be displayed.
Stop searching and start finding with Lookeen Desktop Search! Learn more here.
---
---
---
---