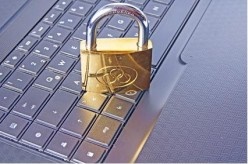 How are companies dealing with the fact that the world is more social? When it comes to Enterprise Search tools, companies need to find a balance with the new and the old i.e. the IT centric tools from yester-year to the new more socially integrated enterprise search systems of today.
Looking for a socially integrated enterprise search system? Learn more here!
It used to be that Enterprise Search lived in a bubble with a team of IT specialists making sure that it got the right amount of sunlight and water everyday. For better or worse, this is not the world we live in today. We have taken that closed bubble and introduced it to the open-air. When our Enterprise Search systems get a little fresh air, that is a healthy thing, but it can also be dangerous. So how can a company balance the need to integrate into the big wide world and the overall need to secure its Enterprise Search systems?
That's not an easy question to answer, but every company needs to understand that we will never be that IT centric, closed Enterprise Search environment again. When they understand that, they can take a few steps to help mitigate risk, but still maintain an integrated Enterprise Search system. Here are a few:
Collaboration is Key
Don't try to separate the data that needs to be protected from the search tool. You have to share some of that information in order to help Enterprise Search tools functionality. The important part here is to share who can and who can't search for this data and keep it up-to-date.
Keep it Fresh
In order to get user buy-in, you have to keep your shared information up-to-date. You can't eliminate large portions of Enterprise Searchable data with new security protocols without affecting usability. Once again, when updating security, make sure that the users that are supposed to have access do and those that aren't do not.
Indexing Information
For every Enterprise Search system, timely indexing is the key to user buy-in. If a user conducts a search and doesn't find the newest information, your search system isn't working right. Also, when it comes to Enterprise Search security, make sure that your security rules are also shared with the system and that is also in real-time.
---
---
---
---