Microsoft gives a "Most Valuable Professional" (MVP) award each year to deserving individuals. Individuals that are "technology experts who passionately share their knowledge with the community. They are always on the "bleeding edge" and have an unstoppable urge to get their hands on new, exciting technologies."  This article is a part in a series of articles we'll be publishing each week about the MVP experience, and how each person came to be a part of the "family". Introducing, Robert Sparnaaij, AKA Roady, Outlook MVP:
Check out our list of other Outlook MVP interviews here!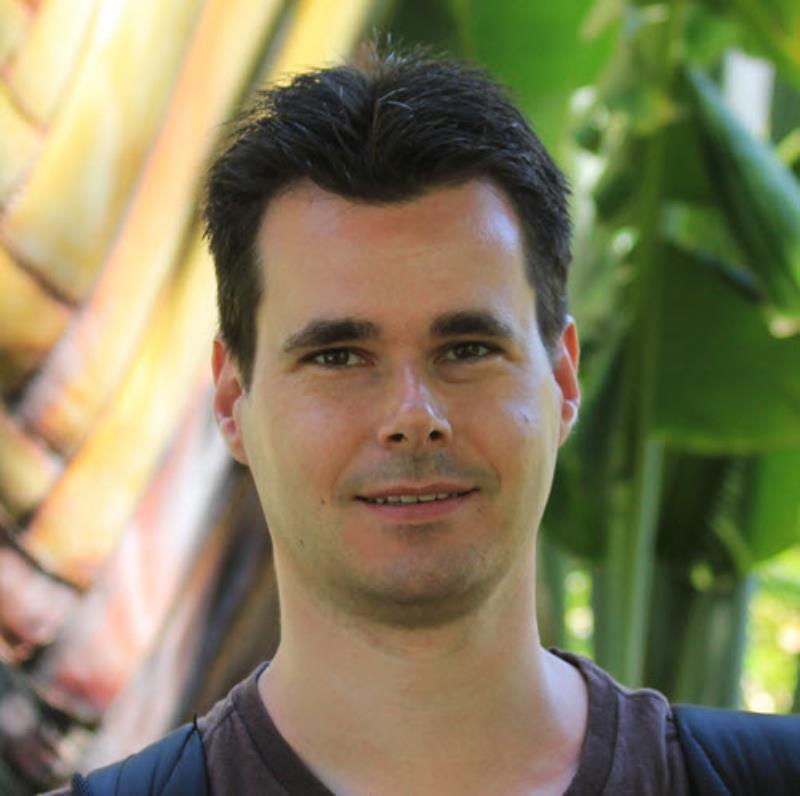 Can you tell me a little bit about what you do?
Oh, that is actually quite a complex mix, but in short, I have my own consultancy company, which also includes my websites MSOutlook.info and HowTo-Outlook.com, and additionally I have a part-time job as an Exchange and Outlook specialist for a very large company in Germany.
How did you end up working on Microsoft products and specifically Outlook?
When I was studying for my Bachelor of Information Technology and Management degree, I got more interested in corporate software and corporate efficiency and I took various exams that were part of Microsoft's certification program for administrators (MCSE). During my studies I also worked at a company where I did research for other companies to go from a paper workflow to a digital workflow and did some custom form design with Outlook as well. Soon after that, I worked at the internal helpdesk of a non-profit SMB in The Netherlands. Here again I quickly found out that Outlook was an important end-user application to basically everyone within the company on a daily basis and it also had a very interesting back-end with Exchange. For me this was the perfect mix of front-end and back-end technology and finding out how people are working within a company. I supported many other non-Microsoft software and also really enjoyed supporting our handful of Mac users but Outlook always remained my favorite.
Are you working on any projects right now? If so, can you explain it/them?
There are several but most I can't discuss publicly. However, I can give you a little scoop; Remember OutlookTools? It's an application I developed a long time ago but is currently only compatible up to Outlook 2010. Anyway, I'm well on my way to finally release an updated version later this year and add some new features after that as well. OutlookTools is basically a dashboard application that gives you easy access to commands and files to maintain, troubleshoot and support Outlook yourself. It also contains some "hidden" Outlook options that are only exposed via Registry settings but are also useful to the "normal" Outlook user.
You received your first award in 2004, who nominated you and how did that come about?
I don't know exactly who nominated me but I think it was (now retired Outlook MVP) Milly Staples that brought up the discussion to nominate me based on my activity in the Outlook Usenet newsgroups. I was working with Outlook and Exchange on a professional basis for about 3 years then and had also just launched a website which eventually became HowTo-Outlook.com. What originally pulled me into the Usenet newsgroups was the launch of the new OneNote application as that was all about the "paperless office" which I had focused on during my studies. I had ordered the Office 2003 Public Beta Kit just to try it out. Ben Schorr was actually the first MVP that I encountered. Little did I know that we later became friends and "MVP Summit roommates" for many years. Anyway, since OneNote was a new application, it was relatively quiet in that newsgroup but then I found the Outlook newsgroup and got sucked in big time! Some time later I got contacted by the Exchange Server MVP Lead from Microsoft telling me that they were considering to award me…
I'm told that you guys all stay in contact pretty regularly, has it been hard to keep up being in a different time-zone than the other MVPs?
Not really, as for the online meetings, they usually find a time that suits us all. That basically means that they have to start early in the morning and I still have to work a bit in the evening. But there have been times that I opened my mailbox in the morning and see lots of emails of our group and I was like; "What did I miss!?"
We actually think you guys are all rock stars. Have you ever been stopped in the street by a fan or approached at a conference?
Haha, no, not in the street but there was a time in a hotel elevator at an MVP Summit where someone saw my nametag and mentioned that he likes my websites. At my part-time job, we once also had an Exchange Premier Field Engineer (PFE) from Microsoft over and I had my MSOutlook.info website open and he thought it was quite a funny coincidence as he regularly used it as well. It got even funnier when I told him that I'm the author of the website.
What is your best memory of the last 13 years being an Outlook MVP?
Wow, there have been so many, it is impossible to pick just one. But if being an Outlook MVP wasn't part of my life, I wouldn't have met some very interesting and focused people who also inspired me, I wouldn't have received some touching thank you letters which I appreciate very much and I wouldn't have gotten absolutely soaking wet at the top of the Space Needle in Seattle!
Thanks so much for speaking with me Robert!
To learn more about Robert, check out his Twitter or have a browse through his answers on howto-outlook and msoutlook.info.
---
---
---
Other things you might find interesting:
---