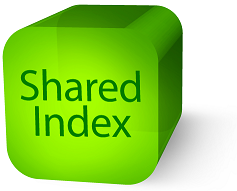 Central Indexing of jointly used Outlook data within the company – this is the new Lookeen Shared Index. Normally each user has a personal index for his data. However, it can really be very useful to not only have a personal index but also to search additionally in several external Lookeen-Indexes.
We've come a long way. See what Lookeen looks like now.
Assuming that there exist a lot of public documents in the network of a company or a lot of big public files, which are to be browsed by many users, on an exchange-server, normally each user would have to bear the responsibility to index these data himself. However, this increases the network traffic in an undesired way and at the same time it burdens the user's computer and costs precious working time. Lookeen 2.0 will be released in the first quarter of 2009 –  be prepared for the new Shared Index and a lot of new amazing features!
---
---
---
---