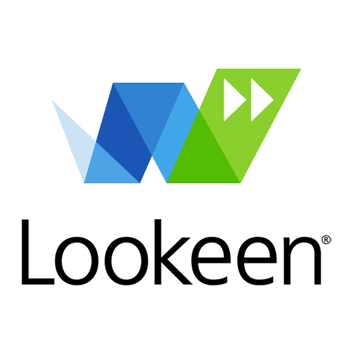 The fastest Outlook search: Lookeen. The email application of choice for businesses: Microsoft Outlook. It does many things well including allowing multiple ways to store your emails. They can be stored locally or archived onto external servers. Sometimes Exchange servers are set up and public and private folders as well. These all come in handy when it comes to storing your email.
Frustrated by the lack of Outlook search performance? Here's another option...
Why not use Outlook's native search?
One blaring shortcoming of Outlook is its search utility. It is limited to searching one email storage location at a time. For most practical purposes, Outlook's search utility is useless. Filling in the void where Microsoft left off is Looken. It's an add-in extension for Outlook that provides the search capabilities you need to find your emails. In a nutshell Lookeen indexes and then is able to search all your mail stores, regardless of location or type. Lookeen can be downloaded, installed, and then will appear as a toolbar within your Outlook application. During setup Lookeen will index all your email stores. Once this is done it will be continually updated as new email enters your inbox. The basic email usage for Outlook doesn't change. When searching for an email just type in the search term in Lookeen's toolbar as you normally would. A preview of the search results is similar to Outlook and highlights the search term.
What are some of Lookeen's features?
Lokeen Search It comes with a variety of impressive features including saving search queries for reuse, use of jointly used indices for searching public folders, and an analytics tool for advanced email discovery. The shared index ability is the central indexing of jointly used Outlook data. This will occur when a company has shared public folders. The main benefit is that your search index will be in one location, rather than each individual user having a separate search index on their computer.
The Lookeen analytics tool will track email trends so you can find out who's sending you the most amount of email, how quickly are emails being processed, and other important information. Lookeen isn't limited to searching Outlook email. It will also search your attachments, appointments, tasks, notes and contacts. The attachments it can search include PDFs, and all common office application formats- Excel, Word, PowerPoint, etc. Lookin is also able to search your desktop as well.
Lookeen's basic product is for individual use. It comes with a 14 day free trial to ensure you're satisfied prior to purchasing. There are also Enterprise solutions that allow system administrators to set it up globally, and bulk discounts. Inbox management is a fact of life. Microsoft Outlook will likely continue to be the email tool of choice for businesses. As such, it's critical to learn how to manage and find your emails. With Lookeen, this can be done simply and efficiently so that you can find the emails you want, when you need them.
---
---
---
Other things you might find interesting:
---