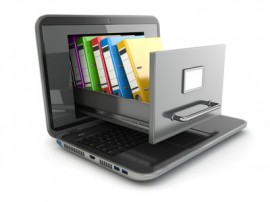 As practical, convenient and secure virtual desktop environments may be – in practice, they do present some problems. For example, try to find an email in an Outlook mailbox, or a file on the network.
Unfortunately virtual desktop environments such as Citrix, VMware, HyperV and Terminal Server are not able to square search functions to the virtual environment. Anyone who has ever tried, for example, to execute an Outlook Search in a VMware environment knows what the problem is. The email is simply not found. For many users the real nuisance of these interfaces is the inability to search and find emails in Outlook.
Lookeen is Citrix Ready! Learn about your options for search in VDI.
So where is the "silver lining" ?
Fortunately, some software manufacturers have seen and accepted the challenge. Lookeen, an Outlook search add-on from Germany, for example, works perfectly even in virtual desktop environments and retrieves your email quickly and easily from your Outlook mailbox. The software has an intuitive user interface and scans the inbox, attachments, tasks, appointments and notes in Outlook. It is also possible to perform complex searches with Lookeen to broaden or narrow the Outlook search. Lookeen runs on all major virtual desktop environments such as Citrix or VMware. And your indexed data remains centrally located within your company – index data is not sent to external servers, which helps ensure the safety of your data.
---
---
---
---