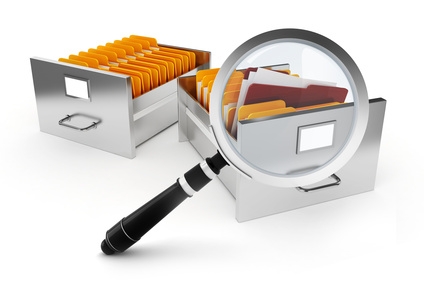 It's plastered all over our website: Lookeen can index and search your Outlook PST files! But what does this even mean? What is an Outlook PST file, what are they for and why do I need to index them?
An Outlook PST file is a file used by Outlook (the desktop version) to store data such as folders, emails, contacts, tasks, calendar appointments and more. There are several folders created by default in your PST file by Outlook, namely the very familiar Inbox, Drafts, Outbox, Deleted Items, Junk E-Mail etc., folders that you see on the left hand side of your Outlook client.
The Outlook PST file also contains many configuration settings like Custom Forms, Auto Archive settings, Rules, Alerts, and Views.
Find out how to search Outlook calendars, appointments and emails with a single tool.
So Where's the Issue?
Data stored in a PST file exists outside of the Exchange Server, since it is stored on each workstation hard drive separately. Outlook files are therefore rarely backed up in organizations because administrators usually don't back up workstation hard drives.
This also means that data contained in an Outlook PST file is not searchable by anyone other than the user to whom it belongs, and cannot be analyzed by the native Exchange Server e-discovery tools. One work around for this is to share PST files on the network, however network connected PST files are not recommended nor supported by Microsoft, and can lead to file corruption.
How Lookeen can Help
Whether Lookeen is installed on a private computer, or as part of a company-wide search solution, simple settings within the program enable your Outlook PST files to be indexed and searched by Lookeen.
With Lookeen open, go to 'Options', 'Index' tab, and choose the file path leading to your Outlook PST file. Click 'Apply' and 'OK'. If you have installed Lookeen as an Outlook add-in, your Outlook PST files will be indexed by default.
Quick tip: The Microsoft Support site provides detailed instructions on how to locate, move or backup your Outlook PST file, depending on which version of Outlook you are using.
Indexing your Outlook PST files with an Enterprise edition of Lookeen, alongside the Lookeen Server solution, means that your PST files will be searchable by those with permission to access them (following Active Directory rights). Using an enterprise-wide search solution like this ensures that you are following Microsoft's best practices for Outlook PST file sharing, while enabling others to access the important information contained in them.
---
---
---
Other things you might find interesting:
---