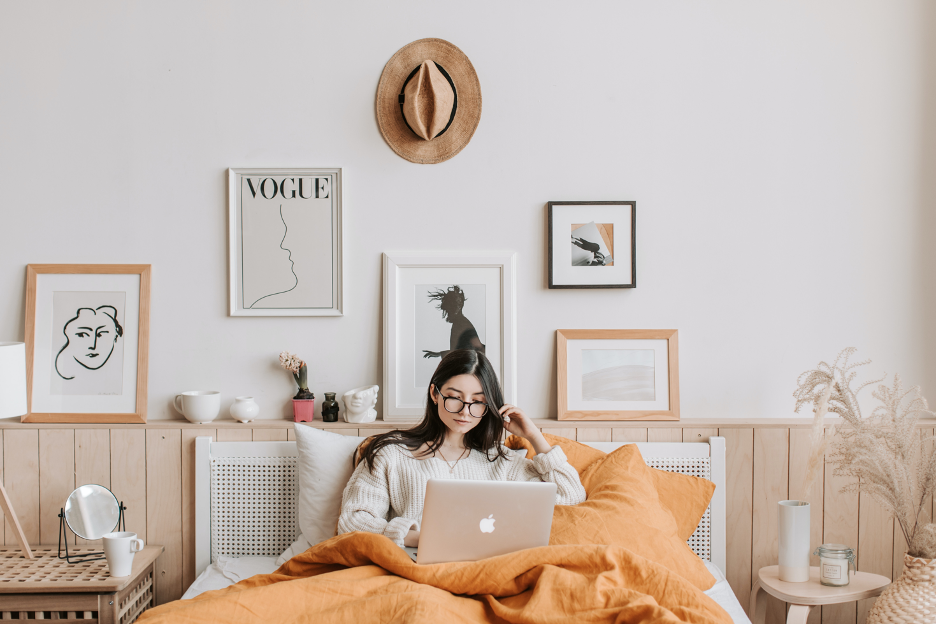 Did you know that Outlook gives you the option to save a message as a message template? Using email templates instead of creating every message from scratch is especially useful if you are frequently sending similar emails. You can easily select the desired template and customize it to fit the individual message and email recipient. This way, you'll be able to save time and become more efficient.
Do you have to search for emails or documents often? Try Lookeen!
How to create a new email message template step-by-step
 Read about how to create your own email template, which you can adapt and modify as needed.
Step 1: Draw up a new email message with selecting Home and New Mail. If desired for your template message, add a subject.
Step 2: Add text, graphics, images, signature, and other elements you want to be included in your email template.
Note: If you previously created an email signature which is automatically added to your email, remove any signatures in your template!
Step 3: Now that your template is set up, select File.
Step 4: Select Save as. Enter a filename.
Step 4: Click on the Save as type drop down arrow, then select Outlook Template (*.oft).
Step 5: Select Save and close the original email.
A desktop search solution you can trust? Lookeen!
How to compose an Email using a Template in Outlook
Read about how to use a saved email template to write a new message.
Step 1: Click on the Home tab.
Step 2: Select New Items > More Items > Choose Form.
Step 3: The Choose Form dialog box will appear. Click on the Look In drop down arrow, and then User Templates in File System.
Step 4: Choose the template you want to use and click Open.
Was this article helpful for you? Why not leave a comment about your personal experience with Outlook Email templates in the comment section!
See you soon!
Aline & the Lookeen team
---
---
---
---