When you are a PC user, using Windows Search is second nature after a while. You can set up your indexing options to find exactly what you need—any document, picture, or music file you want, Windows Search will (usually) find it.
Looking for a more robust file search tool? See what Lookeen has to offer..
What many wonder is if it's possible for Windows Search to find a document by its content. If you need Windows Search to find file content, for example searching for text within .php, , and plenty of other text based files, you will need to add file extensions to your Windows Search Options.
Searching for File Content
The following steps will work on Windows Vista, 7, 8, and 10 in a similar way. The screens and windows may look slightly different from version to version but the process is going to be the same. Here's what you need to do to get Windows Search to find file content: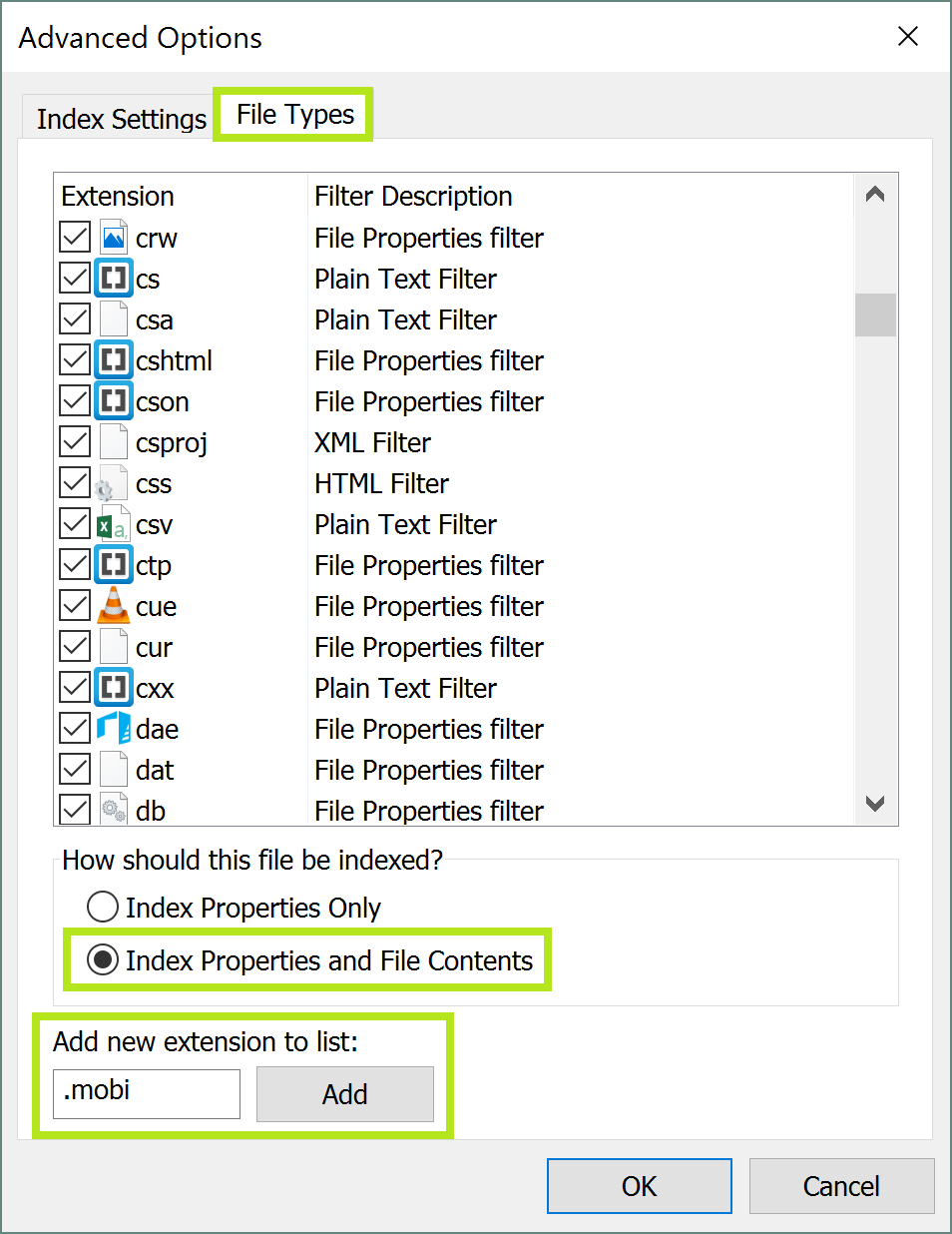 Open your Indexing Options, fastest way to do this is to search for 'indexing'
Click on the Advanced button
Then click on the File Types tab
In the list that shows up with all the File types, choose the ones that you would like to search the contents of
At the bottom of the window where it says "How should this file be indexed?" Select the one that says Index Properties and File Contents
If there's a file extension that you do not see on the list that you want to be able to search the contents of then you can add it on the bottom where it says Add new extension to list:
The index will then rebuild for a bit to fit the new options in
This should now have Windows Search finding file content. You can also change Folder Settings to make sure that when you do a search in File Explorer, your results will also show file content. To do so in Windows 8 & 10, follow these steps:
In any File Explorer window, click File, then Change folder and search options
Click on the Search tab, then check the box next to Always search file names and contents
Click Apply then OK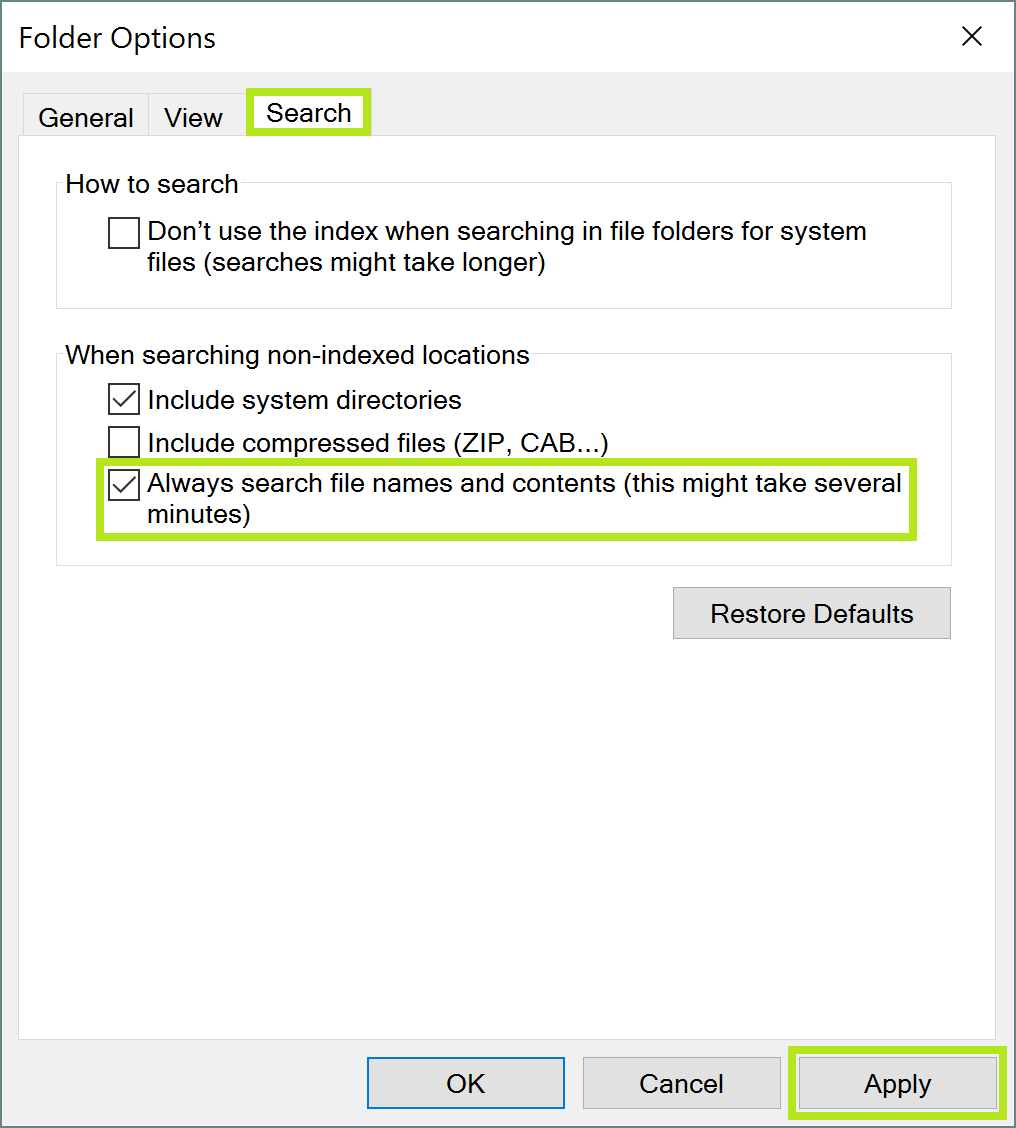 This requires that the index rebuild itself once again, which can take some time. Once that is all done, you will now be able to find file content using Windows Search. If you find that the search results are not up to par, then you may want to look into a third party search program like Lookeen, to find file content quickly and easily.
---
---
---
---