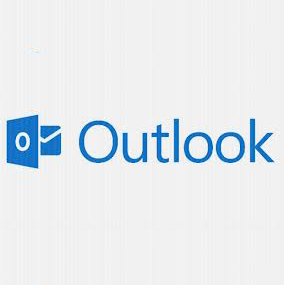 With the release of the Outlook 2013 test versions, we are able to get a glimpse at which direction Microsoft is heading with their ubiquitous email and task management software. It seems pretty clear that they are moving social and cloud options into the new Outlook 2013 platform. They have also cleaned up the user interface to give it a more easy-on-the-eyes look.
Search through contacts and your Outlook 'People' list with Lookeen. Learn more here!
Outlook 2013 – the Great Integrator
As companies move to a more social framework, its important that the software keeps up. Lets face it, HR has been trolling through social media sites of prospective and current employees for years. Outlook just takes it a bit further and brings those social platforms directly into your Outlook "People" list.
You now have a one-stop shop for all of your contact information (whether its social or traditional) You can also edit each person's "Contact Page" directly in the contact preview window or on the page itself. (Note: If you're a system admin or a manager that is worried about lost productivity due to the new Outlook freedoms, you can enable/disable "social networking features" in the Outlook 2013 GPOs).
Outlook in the Cloud
The biggest update to Office 365 and, in-turn, Outlook 2013 is SkyDrive. SkyDrive is Microsoft's cloud storage system that allows, not only data storage in the cloud, but the software itself. The best part of the cloud storage is the "roaming" apps part. If you have Outlook 2013 saved in your SkyDrive account, all of you settings and templates will be synced across all of your devices. Devices include: desktops, laptops, tablets and Windows smartphones.
Compatibility With Other Devices
Microsoft has cleaned up the format of Outlook 2013 to look more like standard smartphone and tablet apps. It has also been developed to be more touch friendly, with touchable links and larger icons. (I've heard that they don't have the pinch to enlarge on the ribbon, but that might change by the official release) Microsoft has also hinted that Office 2013 and Outlook 2013 will be pre-loaded on Windows tablets.
I think that these are significant changes to Outlook and Office. Fortunately, Microsoft has stuck with its tradition of being backward compatible. That should help relieve the stress of some System Admins who are responsible for the new rollouts. It will also be interesting to see what functions are built in to the new Windows tablets and whether they will be as user friendly as I hope. Only time will tell. (We've heard rumors of a November release for the entire Office suite, including Outlook).
Quick Tip: Find out how you can search your SkyDrive documents with Lookeen.
---
---
---
---