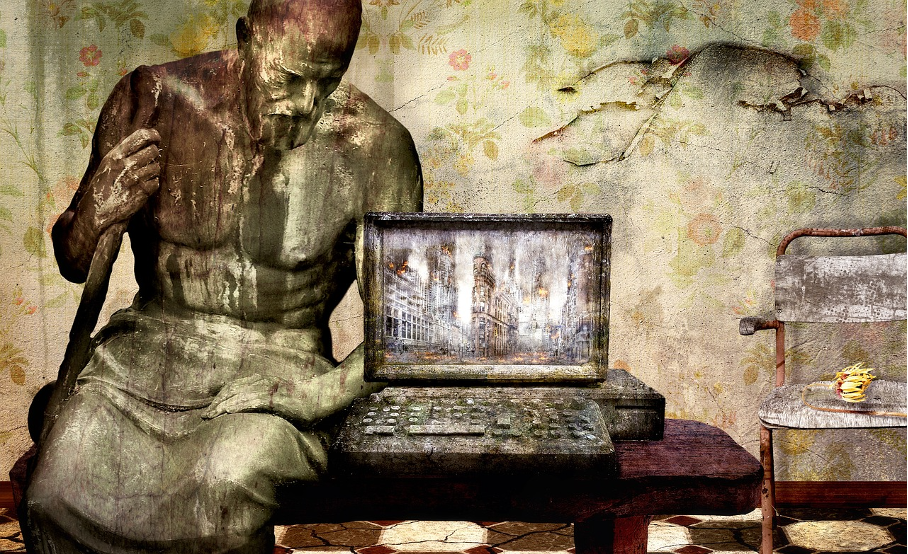 Outlook is a popular email and calendar program developed by Microsoft. Since its introduction in 1997, Outlook has evolved from a simple email application into a comprehensive communication and organization tool. This blog article examines the history and development of Outlook. Let's take a trip back in time. Which Outlook version introduced the most significant changes? Find out in this blog article!
Outlook was first introduced as part of the Microsoft Office suite in 1997, replacing Microsoft's earlier email program, Microsoft Mail. In the early versions of Outlook, the focus was on managing email, contacts, and tasks. It also provided the ability to schedule appointments and meetings and manage one's calendar. The program continued to evolve. In the following chapter, you will learn about the most important milestones that Outlook has reached in its history.
Outlook 2000
The version of Outlook released in 2000 was the first to focus on email and calendar integration. It also offered new features such as improved mobile device support and an improved address book.
Outlook 2003
Outlook 2003 brought further improvements in terms of calendar and task management. It introduced a clean, color-coded calendar view and allowed tasks to be viewed on the calendar page. Search has also been improved to allow faster and more accurate searching of emails.
Lookeen is the best desktop search engine in search history!
Outlook 2007
Other significant features added with the release of Outlook 2007 in 2006 included the ability to subscribe to emails as RSS feeds and improved contact management. This version of Outlook also introduced a new ribbon interface that replaces the menus and toolbars with a tab divided into sections. This allowed users easier navigation and access to commonly used features. Outlook 2007 also offered better integration with SharePoint and improved search capabilities.
Outlook 2010
Outlook 2010 was released in May 2010. The main innovations were the integration of social media platforms such as LinkedIn and Facebook into Outlook's contacts and the improvements to email functions. A new feature, the "Quick Steps, " allowed users to perform common actions with just one click. Another major innovation was the introduction of Outlook Mobile, a mobile app that gave users access to their email and calendar.
Outlook 2013
One of the most notable changes in Outlook 2013 was the new design. Microsoft has modernized the Outlook interface and adapted it to the Windows 8 design, significantly improving its usability.
Another important innovation in Outlook 2013 was the integration of Outlook.com. Users could set up their Outlook.com email address directly in Outlook, centralizing their email and contacts. This integration has made it easier for users to sync their email and contacts between different devices and access their content.
Outlook 2013 also brought improvements in the handling of tasks and calendars. Creating and managing tasks became easier, and calendar integration was more seamless. Users could now display their calendars directly in Outlook and easily create and organize appointments.
Outlook 2016
This release featured a number of improvements including integration with OneDrive, Microsoft's cloud storage service. OneDrive allowed users to add files and attachments directly from their cloud storage without having to download them to their local computer. Outlook 2016 also offered improved search capabilities, allowing users to quickly and easily search for emails, contacts, and calendar items. But with an Outlook add-on like the Lookeen search software, the Outlook search delivers results in a matter of seconds!
Outlook 2019
2019 was a year that brought many changes for Outlook. In January, it was announced that Microsoft Outlook.com, Microsoft's free webmail service, would migrate to the same infrastructure as Office 365. This move meant better integration with the other Office products, as well as improved security and performance.
In the same year, Microsoft also introduced new features for the Outlook app on mobile devices. These included a new design and the ability to create and edit calendar events directly in the app.
Outlook 2021 to date
In the latest Outlook version, Outlook 2021, Microsoft introduced a variety of updates and new features. One of the most important changes is the integration of Microsoft Teams. With this integration, Outlook users can access Teams meetings directly from their inboxes without having to switch apps. This has helped increase the efficiency and productivity of Teams meetings by allowing users to schedule and organize their meetings quickly and seamlessly.
Another major change Microsoft introduced to Outlook is accessibility improvements. These changes include improvements to color contrasts, font sizes and styles, and support for accessibility checks and tools. These changes have helped make the app more accessible for users with disabilities.
Microsoft also introduced a new feature called "Play My Emails". This feature allows users to play their emails using voice commands. This feature uses speech recognition technology to read emails in natural language without the user having to touch the screen.
With Lookeen, you are guaranteed to find every file on your PC!
Another important feature of the new version of Outlook is the improved integration of artificial intelligence (AI). AI technology is used in Outlook to help users manage their emails and tasks. For example, AI can help highlight important emails or automatically schedule appointments based on email content.
In summary, the latest version of Outlook aims to provide users with a seamless and personalized experience tailored to their individual needs. Teams and Outlook Spaces integration aims to improve collaboration and productivity, while AI technology helps automate and simplify email management. We are excited to see what other developments and features Microsoft will introduce for Outlook in the future.
I hope I was able to give you a journey through time into the history of Outlook with this article. Which version of Outlook do you prefer to use? Let me know in the comments.
See you soon!
Aline & the Lookeen team
---
---
---
---