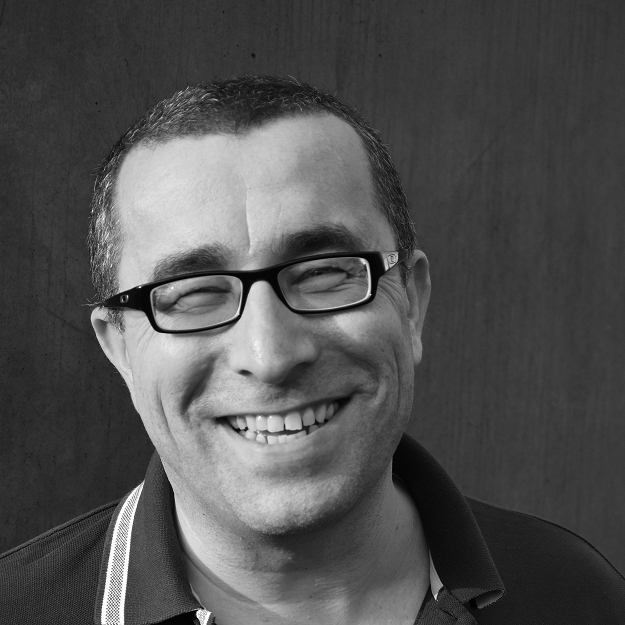 Since 1995, Microsoft has given the MVP (Most Valuable Professional) award as its highest honor. Thomas Stensitzki is one of the honorees. In the first part of our interview, we discovered what Mr. Stensitzki enjoys doing in his spare time. To access the first part of the interview, click here. Who is the MVP award winner's greatest source of inspiration? What was his most formative experience in the past, and what future projects does he have planned? All of this and much more can be found in the second part of our interview.
Interview with Thomas Stensitzki – Part 2
 How did your interest in Microsoft come about? Who or what particularly inspired you?
The beginnings of interest in Microsoft goes back to Windows 3.11 and Windows NT times. In the 1990s, friends and I offered analogue Internet access in the Duisburg area. We used Windows NT with RADIUS as the dial-in platform. In the area of messaging, I also had my first points of contact with Exchange 5.5 at this time.
Dealing with Microsoft was the logical step for me after having had my first computer experiences at school with Siemens CP/M and Pascal, and at home with Commodore C64 and Amiga 1000. A switch to the PC simply made sense.
Lookeen searches your Windows PC in real time! Click here for more information.
How did you get your focus at Microsoft? Why this area?
My full-time work in the field of information technology began via a detour. As a so-called career changer from the world of energy supply, I had the opportunity to switch to the IT department of a research and development department through an internal job advertisement. That's where my path as a generalist for Microsoft technologies began, on which I later made the decision to become a specialist in messaging topics. Exchange Server and Exchange Online are my specialty, which also prompted me to write a manual about Exchange Server 2019, the second edition of which will be published soon.
(https://www.rheinwerk-verlag.de/microsoft-exchange-server-das- Handbuch-fuer-administratoren/)
There was also a time when I was a .NET programmer on the dark side. A detour via SharePoint, as an architect and programmer, then led me to Exchange. Exchange Server is a very forgiving product. Here I experience something new every day in customer environments. It's this variety that makes it fun. Otherwise, e-mail is already a very dry topic. It should not be forgotten that we are talking about a technical protocol that was developed in the 80s of the last century and still determines our daily work today.
What did you originally want to be when you were younger?
What every boy wanted to be, a pilot. Unfortunately, I was denied this job. But I now compensate for this with simulator flights in fully-fledged simulators from Lufthansa Aviation Training. This training, including the cabin training, is a lot of fun.
What are your most important projects in the past?
The most important projects were and are always those in which there are problems to be solved for which no established solutions exist. One of these projects was a global migration to Office 365, which was expanded to include a merger during the ongoing project. The company was taken over at the time of the project. The migration to the cloud was thus expanded to include the migration of the local IT infrastructure, without adjusting the project duration.
But important projects are not always just the big projects. Any project that contributes to a company being able to operate IT components better, more securely and more efficiently is important.
What projects do you have planned for the future, if you can tell us a bit about them.
I can't say much about customer projects. But there is a lot going on in terms of the community. There is a new Tech & Community Podcast that I just launched. In this podcast I present user groups and discuss technology topics from the Microsoft world with interview guests.
With a team of teams-enthusiasts, we are currently preparing a German-language online manual for teams-administrators. The exact release date of the website has not yet been determined.
Another project is the second edition of my Exchange Server 2019 manual for administrators. Following the Exchange product group's announcement that Exchange Server 2019 through 2025 will be the current product.
Are you actually in contact with other MVPs in the world?
The MVP community is the main reason you want to become an MVP. Exchanging experiences, discussing new things that Microsoft is planning and sharing with the MVPs, that's what's fun. I am in contact with many MVPs via Microsoft Teams and email. This global exchange is what the MVP community thrives on.
Why is Lookeen the best search plugin for Outlook? Click here.
What advice would you give to a new MVP award winner?
As a new MVP, you should first browse and familiarize yourself with the MVP website. There you can be included in interesting mailing lists and get in touch with the product groups quickly. Signing up on LinkedIn and Twitter is just as important. MVPs are represented on these two platforms. If you post your MVP designation there using the hashtag #MVPBuzz, you'll be surprised at the enthusiastic response from the community.
---
---
---
---