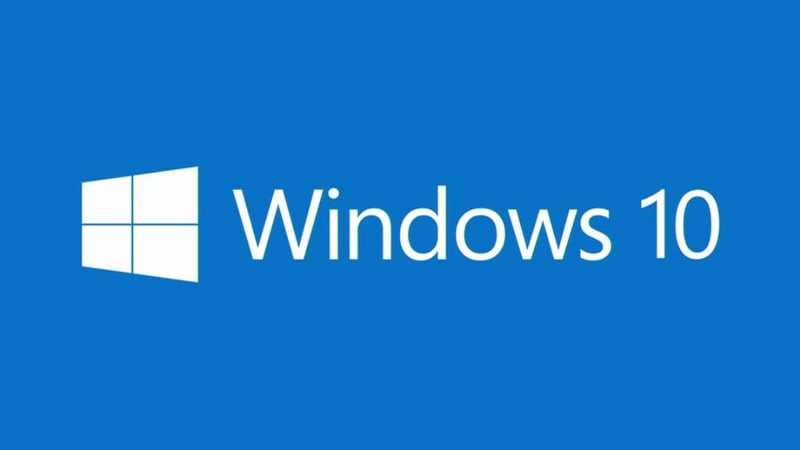 Windows 10 has finally been released and the highly anticipated operating system has a lot to boast about.
With plenty of features and upgrades to old features, it is a wonderful addition to the Windows Product Line. If you are currently using Windows 8 or even Windows 7, then you should be aware that you can actually upgrade to Windows 10 for free.
Windows 10 search is a great improvement. See how you can make it even better!
If you are wondering if you should make the upgrade or not, here are some features Windows 10 might tempt you with:
Start Menu
The Start menu makes its triumphant return in Windows 10.  If you are a Windows 8 user then this news will be what might instantly send you over to download the upgrade. Windows 8 replaced the beloved start menu with a start screen. The start screen was touchscreen friendly, but not what people were used to from the usual Windows user experience.
The Start menu has returned to the lower left hand corner (and everyone breathes a collective sigh of relief).
Cortana
If you own a Windows phone or tablet, you may already be familiar with the virtual assistant known as Cortana. It was created to rival Google and Siri, and now, on Windows 10, it has finally made its way onto PCs.  It uses typed commands, but you can also activate it by pressing the microphone icon and speaking to Cortana.  You can also set it to activate every time you say "Hey Cortana".
*Please note: Cortana is currently only available in certain countries/regions.
Edge Browser
Internet Explorer never had a good reputation and, for this very reason, there's a new browser in Windows 10 called Edge. Edge comes with a whole host of cool features as well. Edge has a reading mode and allows users to annotate with a pen, keyboard, or a finger. Cortana is also integrated into the Edge browser.  Be aware that there are some things Edge Browser cannot do – for example, a lot of add-ons and extensions available in other browsers are not yet compatible. For this reason you will still be able to find and use Internet Explorer in Windows 10, and of course any other browser.
Virtual Desktops
"Virtual Desktops" is also a feature that can come in handy if you have multiple programs and projects going at the same time.  It allows you to arrange many windows without the use of multiple monitors. By clicking the windows button and Ctrl, you can move between desktops with the arrow keys.  This can improve multitasking and productivity greatly.
Continuum
For anyone using a 2-in-1 device, Windows 10 has provided a feature called "Continuum Mode".  It will seamlessly move from 'Laptop', which uses a keyboard and mouse to 'Tablet', which is a touchscreen device. It will automatically do this when it detects the loss or the addition of a keyboard, making it much easier to move from using one to the other.  It is a very consistent user interface and will be the greatest thing about Windows 10 for many of those using a 2-in-1 device.
Desktop Search in Windows 10
Searching for your files and folders on Windows 10 is a bit different. You will need to use the File Explorer to search for files and documents. In previous versions of Windows Search it automatically opened to 'Computer' view, which gave users an overview of which folders, files, and local drives were on the computer.  In Windows 10, you still can use File Explorer, except that it now opens to 'Quick Access' view. It is quite similar to what Mac OS X shows in the 'All My Files' view.  It will show you the most recently used and accessed locations and files.
If you do not like the 'Quick Access' view in File Explorer, you are able to disable that view. If you would rather see the "This PC" view used on previous versions of Windows, this is how you do it:
Click the "File" menu in File Explorer and choose "Change folder and search options"
Click "Open File Explorer to" box located at the top of the window and choose 'This PC' instead of 'Quick Access'.
File Explorer in this version will also allow you to share the files and documents onto your social media accounts or Dropbox, depending on what apps you have installed. It is quite easy, all you do is click on the file you would like to share, then click on the big 'Share' button and choose where to share it.
Should you make the Jump?
The Windows 10 operating system seems to be a great improvement from its most recent previous versions. With all new features and the return of some much loved staples, it seems like a good choice to upgrade. While Windows 8 favored touch screens, Windows 10 is designed for all, and can seamlessly move from tablet to laptop and back again.
It is also essentially risk free – it comes with a setting that allows you to roll back to your previous version of Windows, as long as you do not delete the 'windows.old' folder.
The most important thing to consider when thinking of upgrading is whether or not your hardware can handle the upgrade. If your computer or device is quite old, the upgrade may not be for you. Also, make sure any bugs that you might have reported have been ironed out before making the jump.
Other than that, we wholly recommend that you upgrade, and really enjoy all that Windows 10 has to offer.
---
---
---
---