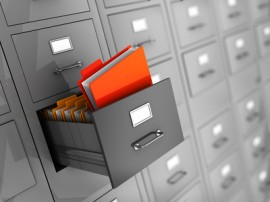 If you're wondering what Windows RT is, you're not alone. It's the Windows Operating System that was specifically designed to run on tablets. I'll start with Legacy programs. Windows RT doesn't support them. That doesn't mean that you don't have a Windows OS, but because of the scaled down version, some programs are eliminated for ARM based tablets. Windows RT uses a feature called Connected-standby. That means that it's better than sleep mode. The idea is to conserve battery life, which all mobile users can agree with. The problem with this setup is that Outlook can't function on such a low power setting.
Lookeen is available on all recent versions of Windows. From XP to Windows 10. Learn more here!
Solving the Problem
So, what would Microsoft do to correct the Outlook conundrum?  Eliminate Outlook on Windows RT of course. That's the problem, why would I use a Windows RT tablet when I can get Outlook on my iPhone or with a Windows 8 tablet? Let's face it, Windows and more specifically Outlook, have dominated the business user market for a few decades. However, if Apple can grab market share while Microsoft decides if they want to support their own programs in Windows RT, I see trouble ahead for Microsoft and Windows RT. So now you're probably asking, why would anyone buy a Windows RT mobile device when they can have a Windows 8 mobile device that does support Outlook? The short answer is price. Windows 8 tablets are still priced higher than their Windows RT counterparts. The Windows RT tablets run on an ARM processer that is cheaper to make and more energy efficient (the main reason Outlook can't run on them), but AMD and Intel are both set to bring new cheaper, faster and more efficient chips to the market soon. It all looks bad for Windows RT.
At the end of the day, I'm left asking why Windows, more specifically the Windows RT team, would ever eliminate one of their core products (Outlook) when more mobility is clearly the direction the market is going.
---
---
---
---