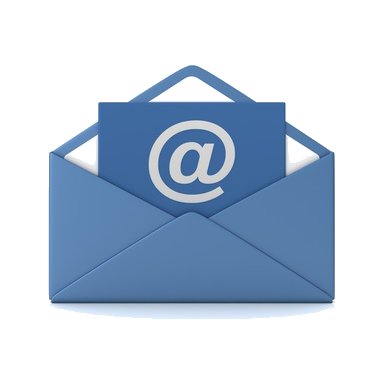 The default Outlook spam filters, while not always perfect, are very capable and occasionally 'too good' at their job – especially if you have your filters set on high. Although the spam filter saves you from having to scan through tons of useless mail, some 'good email' may still not make it through, and you should periodically check the junk folder for these. Actively managing your Outlook email, and intervening when your spam filter gets it wrong, will improve spam filter accuracy and send more 'good emails' to your inbox.
Need to find emails you've accidentally deleted? Learn more here.
Safe Senders
One of the simplest ways to let Outlook learn which emails to accept is to use the Safe Senders list. The Safe Senders list allows you to specify which email addresses and domains you want to receive mail from, and prevent emails from these addresses landing in the Junk folder. The easiest way to add someone to the Safe Senders list is to add them as soon as you notice their email in your Junk folder. Adding an address to the list as soon as you receive an email will save time and prevent confusion down the road.

Select 'Never Block Sender' from the drop down list to add an email address to your Safe Sender's List.
To do this:
Open the email from the person (or domain) you'd like to add to Safe Senders
Select Actions > Junk E-mail then > 'Never Block Sender' or 'Never Block Sender's Domain'
Note: these may also be called 'Add Sender to Safe Senders List' or 'Add Sender's Domain to Safe Senders List', depending on which version of Outlook you use.

Add a domain to your Safe Senders in Outlook Junk options.
To add or edit several addresses and domains at once:
In the Home tab in Outlook click Junk Email > Junk Email Options
Open the 'Safe Senders' tab
Click add and type in the email address or domain name you'd like to whitelist

To add an email address, simply type in the full email address
To add a domain, type in the domain name e.g. @ec2-3-127-244-16.eu-central-1.compute.amazonaws.com

Click 'OK'
You can add and edit as many addresses from this tab as you want, just remember to click 'Apply' and 'OK' again once you've finished.
Please note that adding an email address to the Safe Senders list from an open email in the Junk folder will not move that email itself to the inbox. Only emails received after adding an address to the list will automatically go to the inbox.
I can't find my emails
If you need help searching for the good emails lost in your spam folder, you can change the settings in Lookeen to start indexing and searching it in a few simple steps:
Open the Lookeen window
Click 'Options' and open the 'Index Details' tab
Uncheck 'Skip junk folders and deleted folders' and click 'OK'
You can index and search your Outlook Junk folder with Lookeen
Lookeen should begin indexing these folders immediately, and your searches will begin to show results from within your junk folder too.
Read this article about avoiding web bugs in Outlook for further tips on how to improve your Inbox.
---
---
---
---