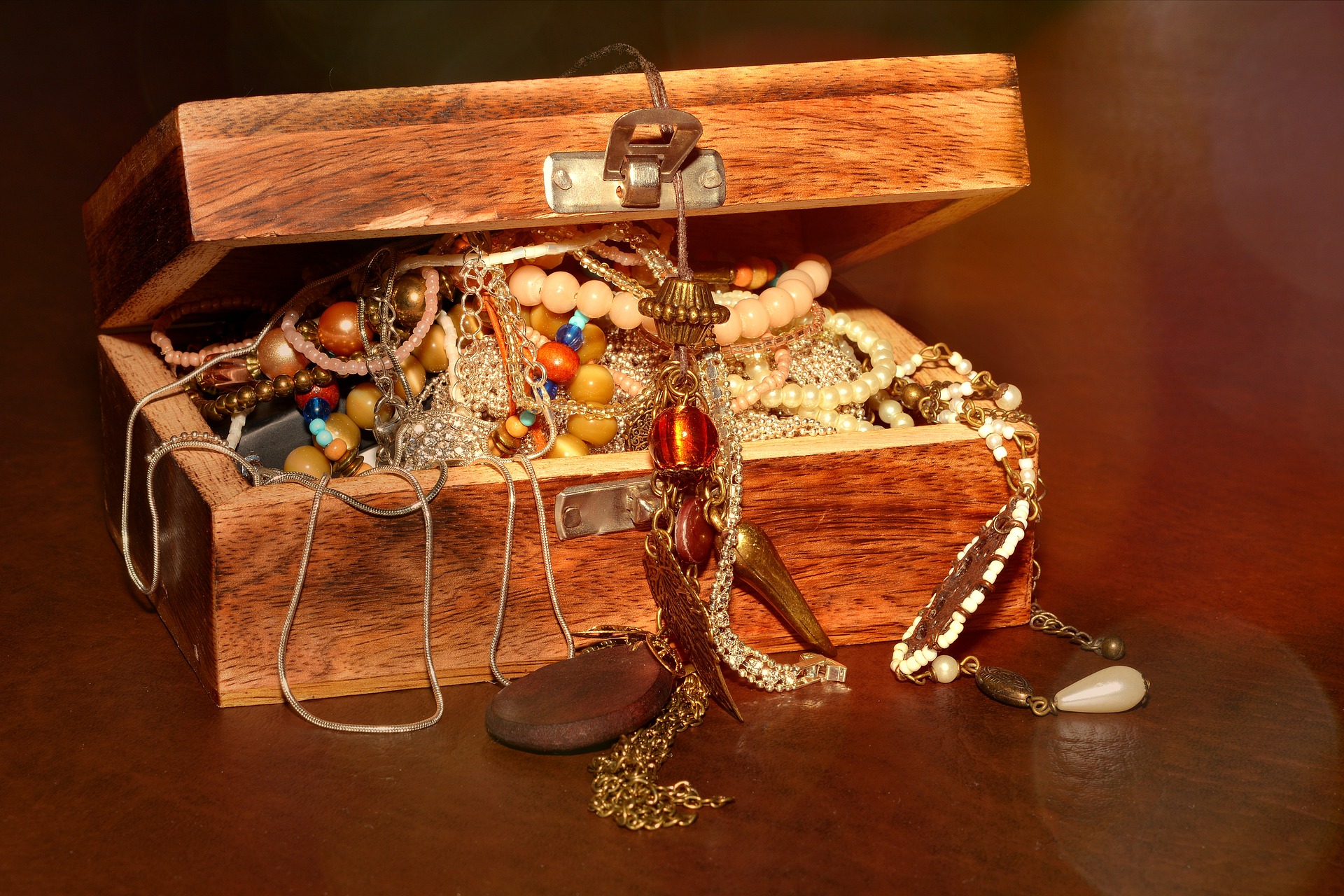 If you are using Outlook on a daily basis, the saved data can become quite a treasure for you. This article shows you how to access your stored data in PST files with and without Microsoft Outlook.
Outlook is a popular tool to manage emails, upcoming meetings, and contacts. Daily use of Outlook means you'll save a lot of data there which will become valuable over time. Therefore, it's important to know where Outlook saves the data and how to access it.
Microsoft Outlook stores your data and backups in PST files, the abbreviation of "personal store". It contains all of your emails, calendar entries, notes or email templates that are saved in Outlook. In this article, you can learn how to open the Outlook.pst file easily.
It may be even more interesting for you to know how to open the desired PST files without access to Outlook. Perhaps you are working at a different computer and don't want to have to install the program. Or you're planning to leave your current employer, but want to keep access to your contacts as well as your email history?
There are certain steps to prevent data leakage which could prevent you from access to your PST files without Outlook. However, if this is not the case, this article will show you how to keep access to your PST files with and without Outlook.
Search for your PST files in Outlook in just a few seconds with Lookeen!
Open PST file with a version of Outlook 2010 or newer
Step 1: Start Outlook and click on File, then click Open & Export
Step 2: Now click on Open Outlook Data File
Step 3: Choose the desired file in the register. Finally, confirm your choice by clicking Open. Outlook will then open your PST file.
Open PST file with Outlook 2007 or older
Step 1: Start Outlook and click on File, then click Open.
Step 2: Select Import. A new window opens with the Outlook import / export assistant. Click   on Import from other programs or files and confirm with Next.
Step 3: Press the Personal folder file (.pst) field and confirm again with Next.
Step 4: In the last step, you can choose how Outlook should handle duplicates. Before replacing old files, you should first select Allow duplicates to be created to be on the safe side. This way, older PST files that could contain important data will not be lost.
Step 5: Click on Next and select the storage location of the file. Confirm the selection with Finish. Shortly after that, you will be able to access and open your Outlook Data File (PST).
Search your Outlook emails now in real time with Lookeen!
How to open PST files without Outlook
As already mentioned, there are various reasons for you to find yourself in a situation in which you want to have access to your PST files without Outlook. Another challenge for you could be to send a PST file to someone who has no access to Outlook. In the following, you can read about different options to make this possible.
1. How to convert Emails in a PST file into HTML format
Want to send emails stored in a PST file to someone who does not have access to Outlook? Then it may be an option for you to convert it into a different format to give the recipient access.
Open Outlook
Select the desired email
Click on file option
Select Save as
Select HTML as desired format
Press Save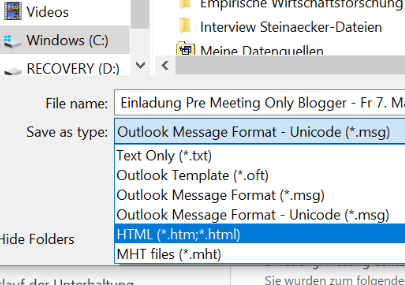 Saved as an HTML format, you can send this email to any person who does not have access to Outlook.
2. How to migrate a PST file to Gmail
As the email client Gmail is famous for being easily accessible from anywhere, another option you might want to consider is to migrate a PST email to Gmail. To do so you can use tools like the Google App Migration tool to import PST files to Gmail.
3. Using a third-party tool
If your Microsoft Office license has expired and you want to open your PST files without Outlook, you should download an external tool. The free program "Coolutils Outlook Viewer", for example, enables you to open your PST file without Outlook. You can also use the program to change the format of your PST file to "EML". This is how you can open your Outlook data file (PST) with other email providers too.
Here you can find out how you can open your PST files with the Coolutis Outlook Viewer. If you have not yet created a backup for Outlook, you should definitely back up your data before attempting to modify it, just in case! I hope this article has helped you learn to open your PST files with or without Outlook. I am happy to answer any of your questions and feedback in the comments.
See you soon!
---
---
---
---