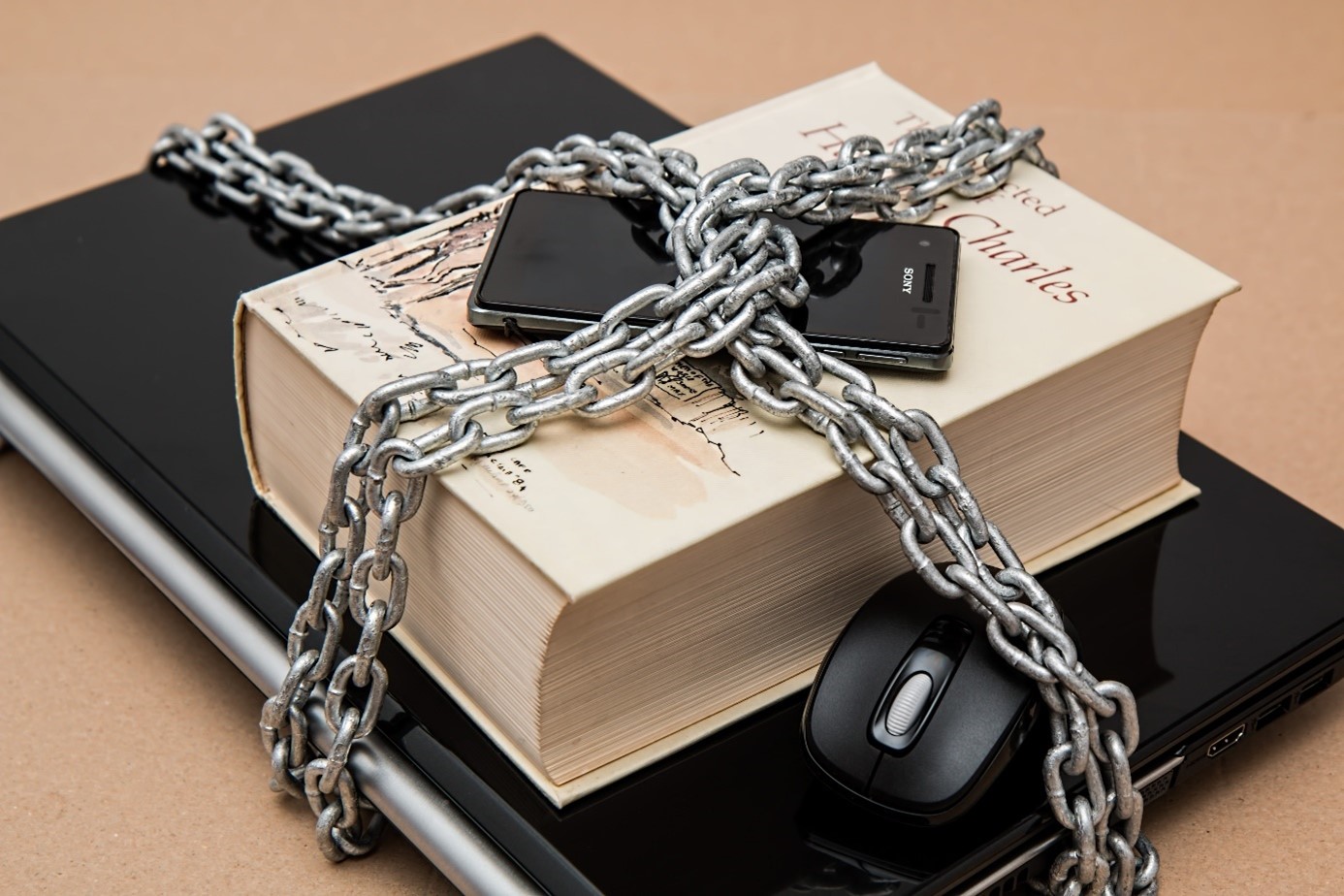 You are deep in your work, suddenly, your gaze falls on the time and you remember the important meeting you need to leave the office for. Of course, you don't want to shut your computer down completely as it takes ages to turn it on again. Don't worry! With this article, you learn about how to set up a password for your data files and email accounts in Outlook, so your Outlook PST file is protected and safe. You can head out of the office without worrying, knowing that your personal Outlook information is protected!
You want even more security in your search? Try Lookeen
Step by step guide to set up your password in Outlook
Step 1: First, you have to open Outlook and click on the File tab in the left corner. Then select Account settings. A small menu will open in which you select Account settings again.
Step 2: Consequently, the Data files tab will open. You can now select the Outlook Data file (.pst) for which you want to set a password.
Step 3: Select Settings.
Step 4: Select Change password. If you are using an Exchange account, the change password button won't appear. To access your Exchange account and information, your network password is used.
Step 5: The Change password dialog box will open and in the New password and Verify password boxes you can type your password of choice.
Step 6: Choose OK to set your password successfully.
Best practices for setting your password in Outlook
More safety with your Outlook search? Try Lookeen!
For more safety, use strong and case sensitive letters. Ideally, they should include uppercase and lowercase letters, as well as symbols and numerals. Additionally, the rule of the thumb is that the longer your password is, the more secure it is.
    Example: §§§aicplö538?ß
Don't use your name or common information as your password! It can get hacked easily.
As Microsoft can't retrieve your password, it is critical for you to remember it. Be safe and keep a written down password in a secure location that only you have access to! Also, keep it away from the information that helps protect it.
If you don't want to type in your password each time you open the Outlook data file (.pst), your computer can remember your password for you. If your Microsoft User account is already password protected and nobody else has access, you can check the Save this password in your password list box.
When setting a password for your Outlook Data file (.pst), you should know that it will be set for the entire file. Outlook does not give you the option to set a password for individual folders.
If you forget your Outlook PST password
Especially if you've set a strong password, they are often difficult to remember. As Outlook can't retrieve it, it is essential to keep passwords in a safe location where you can easily find it. But when the worst case scenario happens and you just can't find or remember it, don't panic, there still is a solution. There are free third-party tools to recover the lost password like the Kernel Outlook Password recovery. So you can avoid losing access to important files and data.
With this information and your hopefully newly set password you should feel safer when leaving the office now. Good Luck!
---
---
---
---