Microsoft gives a "Most Valuable Professional" (MVP) award each year to deserving individuals. Individuals that are "technology experts who passionately share their knowledge with the community. They are always on the "bleeding edge" and have an unstoppable urge to get their hands on new, exciting technologies."  This article is the first in a series we'll be publishing each week about the MVP experience, and how each person came to be a part of the "family". First up, Eric Legault:
Interested in Outlook MVPs? Find out who's coming up next here..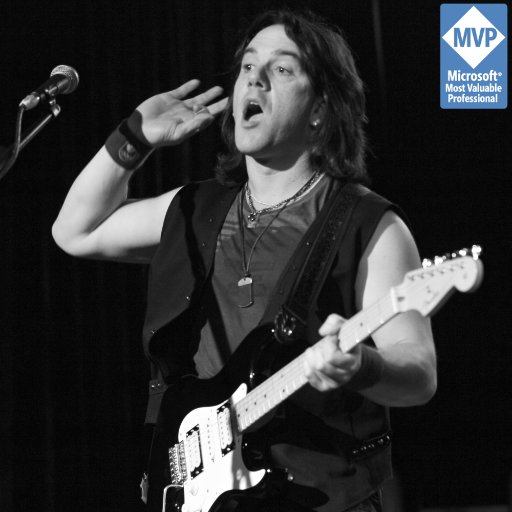 Hi Eric! Thanks for taking part! First up, what made you want to become an Outlook expert?
It's not something that I actively planned LOL! Back in 1999 I was working as a consultant for a company that specialized in Enterprise Document Management and Imaging software. I was the "Microsoft guy" and worked on several projects that integrated Microsoft software with various DM applications.
One project involved WFX and DMX (software from Eastman Kodak) that integrated with Outlook and Exchange, which involved customizations requiring scripting against the Outlook Object Model. So I had to learn that tech from scratch, and I frequently found myself in UseNet groups (like Microsoft.public.outlook.program_vba) looking for help and answers. As I started getting deeper into programming add-ins, and asking more and more questions, I began answering questions with all of my newfound knowledge. It wasn't long before Outlook MVP Sue Mosher (now retired) noticed my contributions and nominated me as an MVP, and I received my award in 2003.
Who do you follow to stay up-to-date on the latest changes?
There's not much new happening in the Outlook world – at least not with the Outlook client – so there's no one person to really keep tabs on. I have however made a concerted effort to dive into the new web add-ins and stay on top of everything via dev.outlook.com. That website had most of the resources I needed to help me build my MessageFiler for Outlook add-in, which was released to the Office Store in May.
You strike me as the quieter one in the group, how did you become a rock star?
True, I am quiet and shy by nature – but not with people who know me well LOL! I've had to learn to become comfortable on stage, and I've had lots of practice from demoing software in board rooms, speaking at conferences and performing in a band. I simply love playing music and entertaining a crowd and making sure that they have a good time, so that helps me push beyond any shyness or nerves. When you're on stage it's not about you, it's about the crowd – nobody wants to see somebody staring at their shoes or looking uncomfortable, they want to party and need somebody to guide them and tell them it's okay to let it all out and have a good time!
Can you sing us a song? Where can we find your music?
I'm a guitarist first, and do background vocals second. I play guitars in Maiden Manitoba, an Iron Maiden tribute band (I'm "Dave Murray") – so no originals, just a dedication to playing Iron Maiden's hits as authentically as possible. We've had people come up to us saying things like "I've seen Iron Maiden seven times; now after watching you I can say I've seen them eight!". You can find our official music video for "Run to the Hills" and nine cover songs we recorded in the studio on our website at http://maidenmanitoba.com.
I know you've moved over to SharePoint, are you looking for a double MVP award?
As far as I know, it's not possible to have an MVP award in multiple technologies. But SharePoint used to be my specialty, as my early career was heavily focused on SharePoint consulting starting with SharePoint Portal Server 2001 (and even earlier), through to SharePoint 2007. Then I started to get so many requests for my Outlook expertise that that I went independent in 2008 and focused on building Outlook solutions, although I still work on the odd SharePoint project.
What is the coolest thing that happen in the last 13 years as an MVP?
There've been many highlights, such as the deep connections we had with the Outlook team through the 2007-2010 cycle, to making many new friends – but a highlight for me was as at the 2008 MVP Summit party when I had a rock star moment to remember. I sang a Metallica song with a live band (and in a rocker costume, as per the party theme) and rocked the house!
Thanks so much for speaking with me Eric!
To learn more about Eric, check out his Twitter and website, or have a browse through his answers on Stack Overflow and MSDN.
---
---
---
Other things you might find interesting:
---