In Outlook 2007 and earlier versions, the Windows Search Email Indexer integrated Outlook into the Windows Indexed Search function.
Trouble free search in Windows and Outlook - Build you own search index with Lookeen.
If you are currently using Outlook 2010 or higher, then you might have already noticed that the Windows Search Email Indexer is disabled. It does not matter if you enable Windows Search Email Indexer (mssphtb.dll) it will automatically become disabled. The reason Microsoft probably disabled this was because in Outlook 2010 and later versions, Outlook search no longer has to access Windows Search to work. This is not a glitch or a bug, it is done on purpose. You may be wondering why the Windows Search Email Indexer wasn't just removed if there was no use for it with later versions of Outlook, but this was done to insure that if Outlook 2010 or 2013 are uninstalled and you go back to an old version of Outlook, then the older versions of Outlook will still be able to be indexed correctly.
If Search is Down, it's not the Windows Search Email Indexer
If you are currently using any version of Outlook from 2010 and higher and you are having issues with your Outlook search you won't find your answer in enabling the Windows Search Email Indexer. One, as stated above, Outlook will just automatically disable it again, and two, there are other things you can do to fix your Outlook Search. There are many reasons why your Outlook instant search might not be working, but don't worry, you can probably troubleshoot and find the solution yourself.
Search Problems for Outlook 2010 on Windows 7
Search problems running Outlook 2010 on Windows 7 is another case where the Windows Search Email Indexer (mssphtb.dll) being disabled is not the cause. Trying to enable it won't fix the problem, as Outlook will disable it again. In Windows 7 you need to make sure is the Indexing Service feature is actually installed and running on to ensure that Outlook 2010 search works properly. Indexing is what allows search tools to work quickly and efficiently, so the Indexing service needs to be enabled. If for any reason your computer has turned this feature off, then your Outlook search will not work. Here's how to check if it is enabled:
Go to Control Panel
Go to Programs and Features
Click where it says Turn Windows features on or off
Check the box next to Indexing Service
Restart your computer and when it is back up, Outlook Search should be working.
Troubleshooting Outlook and Windows Search Problems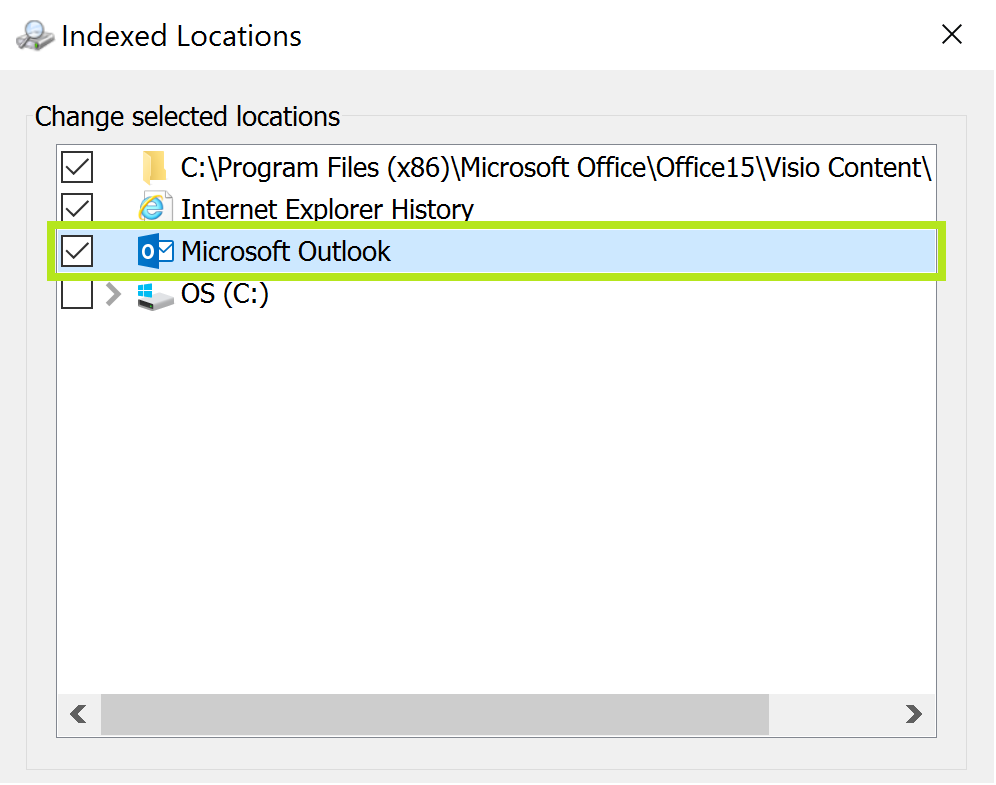 The first thing you should check is if the pst file or the mailbox is definitely being indexed. To do this in Outlook 2010: Go to File > Options > Search > Indexing Options > Modify. Now check in the list and see if your mailbox is selected to be indexed.
From the Indexing Options window you can also run the troubleshooting tool. Just click Troubleshoot search and indexing on the bottom left hand side of the window and follow the troubleshooting wizard. Sometimes this can clear your problems right up.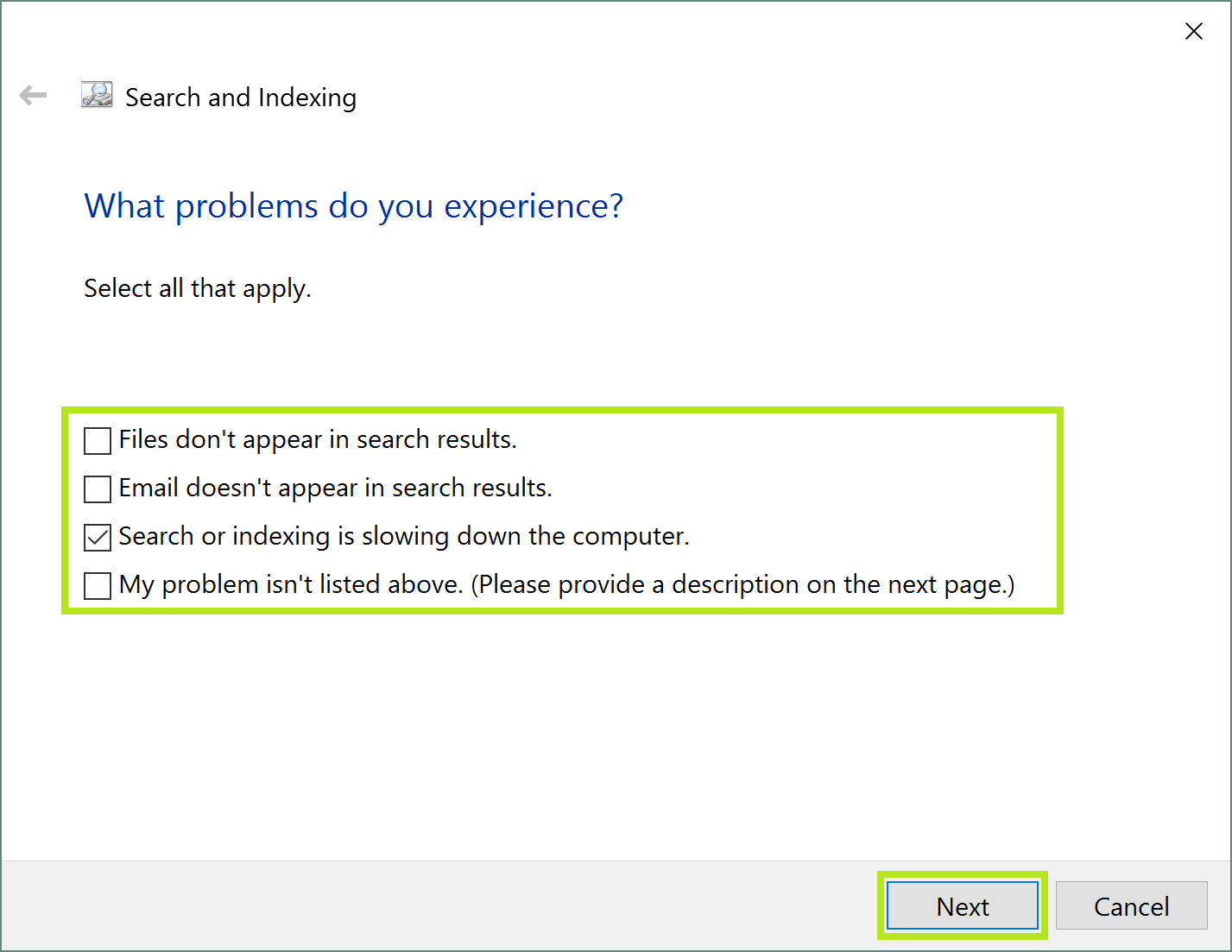 If you're still having trouble, find the Scanpst.exe file and it will fix any corrupted files that could be affecting your Outlook. If you run a few tests and your search still isn't working, then your best bet may be to rebuild your index.
This is easy to find and easy to do, it just may need some time to rebuild. Go to Control Panel > Indexing Options > Advanced > Rebuild. This is going to rebuild your entire index, so depending on the number and size of documents you have, it could take a while to finish.
The rebuild should solve your Outlook search issues—saving you time from trying to enable the Windows Search Email Indexer. You don't need to bother with the newer versions of Outlook. As stated above there are other ways to fix your search issues in Outlook.
---
---
---
---