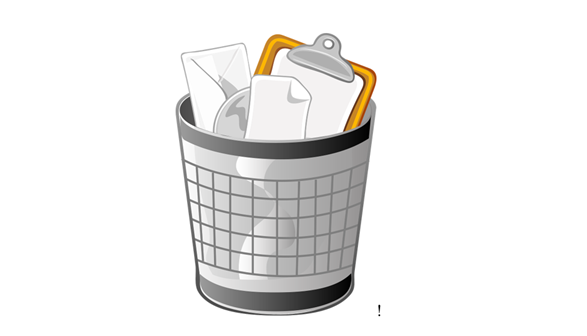 Have you accidentally deleted important emails? Don't worry, there are several ways to get your email back into Outlook. In the best-case scenario, you already have a backup that you can use to import your deleted emails. You can find out how to create a backup for Outlook in this blog article. However, if you don't have an Outlook backup, there are other methods you can use to recover your deleted emails.
Outlook: restore emails via backup
If you want to restore your emails from a backup, follow these step-by-step instructions.
Can't find your emails? Thanks to Lookeen, you can!
Step 1: Open the Outlook Import / Export Assistant. To do this, click on File and then on Open and Export.
Step 2: In the next step, select the Import from another program or file box.
Step 3: Now click on the Outlook Data File (.pst) box. Therefore you'll select the type of file you want to import.
Step 4: Now you can decide which folders you want to restore. If you want to restore all its contents, select the Outlook data file (.pst) and click Include Subfolders.
Step 5: In the last step, you determine where your files should be imported. If in doubt, leave the default settings for Outlook. Click Finish. Outlook will now automatically restore your files and emails
Outlook: Recover emails from "deleted items"
If you do not have an Outlook backup on your PC, you can use these instructions to restore your deleted emails.
Step 1: Open the Deleted Items folder.
Step 2: Now click on Recover Deleted Items and select the emails you want to recover. However, this assumes that your emails have not been permanently deleted.
You can now find your emails in real-time with Lookeen search. Click here for more information!
Are your Outlook emails permanently deleted? Try using the Recover Deleted Items From Server command to restore your email. If this option is not available, then your Outlook account probably does not support this method. The last option at this point is an external tool or software.
With Lookeen search you can, for example, easily search for your emails in Outlook and on your desktop. In this way, you can find out whether you actually deleted the files or whether you just moved them. You can also try to restore the Outlook (.pst) file by running Scanpst.exe. You can find out how this works in this blog article. To do this, look for the heading "Repair PST file" in the article.
I hope this article has helped you recover your deleted or lost Outlook emails. I will be happy to answer any further questions in the comments.
See you soon!
Aline & the Lookeen team
---
---
---
---