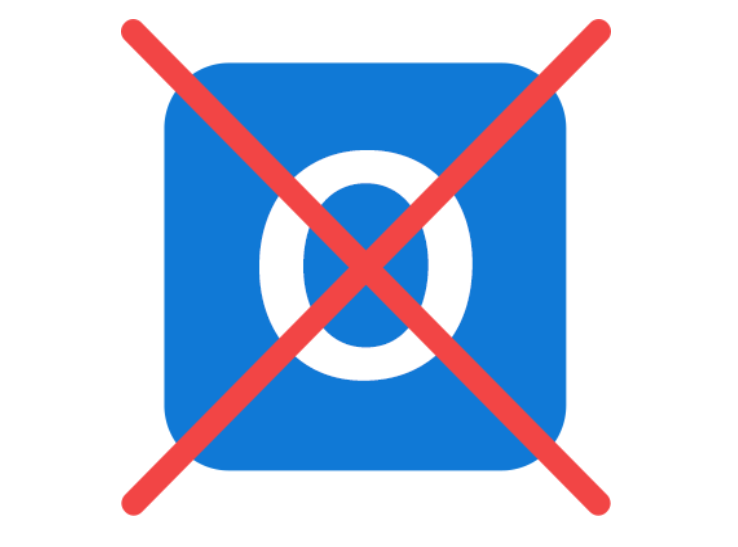 As connected as our life and, above all, our world of work is today, we are often dependent on access to emails. Therefore, it can be very frustrating when Outlook, which many people work with every day, suddenly cannot be opened. This is a surprisingly common problem with Outlook, the email program often no longer starts or simply crashes. As a result, you don't have access to your email, which can be very annoying.
Your Outlook no longer works or is not available? There can be several reasons for this. Don't worry; this article has got you covered! In this article, you can learn about the best solutions that get your Outlook working again.
With Lookeen you search Outlook in real time! Click here for more information!
Some simple solutions you should try first
There are some simple tricks that can be very effective if your Outlook does not open.
Restart the computer
The first step is to restart your PC. In many cases, this solves the problem already.
Check for Updates
Make sure you have the latest version of Microsoft Outlook installed on your PC. In Windows 10, you can activate your updates automatically.
Step 1: Enter "Windows Update" in your Windows search bar (bottom left next to the Windows symbol). Then click on Advanced Options.
Step 2: In the Get updates for other Microsoft products when you update the Windows tab, click On.
Quit Outlook in the task manager  
In some cases, Outlook continues to run in the background on your computer without you noticing it. As a result, the program can no longer be accessed, or it hangs up. So, make sure that Outlook is closed in the task manager.
Step 1: Use the shortcut Ctrl + Alt + Del to open your task manager.
Step 2: Find Outlook and click End Task.
Is your Outlook still not working? Then the problem seems to be a little more complex. In this next part of the article, you will learn what else you can do to be able to start Outlook again without any problems.
Uninstall Outlook add-ins
One of the most common reasons for Outlook problems are unnecessary Outlook add-ins. Therefore, a simple solution is to remove them. Here's how this works:
Step 1: Open Outlook in Safe Mode. Use the shortcut Windows key + R to open and the Run dialog. Enter "outlook / safe" into the text field then click OK to start Outlook in Safe Mode automatically.
Step 2: Then follow the instructions in our blog article on the topic: Remove Outlook Add-Ins. Click here for step-by-step instructions.
Repair PST file
The Personal Store file with the extension .pst contains all the emails, appointments, contacts, tasks, etc. that are saved in Outlook. If this file is damaged, Outlook will no longer start. You can repair the Outlook PST file automatically by running Scanpst.Exe. In this article, you can learn about how to repair a pst file.
With lookeen, you can now search for your files, including file content, even faster and more effectively!
Set up navigation again
If the navigation in Outlook is damaged or faulty, this can also lead to problems starting Outlook. But don't worry, you can simply set up the navigation area again with the following steps.
Step 1: Use the keyboard shortcut Windows + R.
Step 2: Now enter outlook.exe/resetnavpane in the "Run" field and press the Enter key.
Step 3: Start Outlook.
Use the Microsoft Office recovery wizard
If you download and open the Microsoft Office Recovery Assistant, it will automatically troubleshoot the problem. Outlook can then be repaired by the program. Click here to download the Microsoft Office recovery wizard and the relevant instructions.
Hope I have been able to help you solve your Outlook problems with this article. I will be happy to answer your open questions in the comments.
All the best,
Aline and the Lookeen team
---
---
---
---