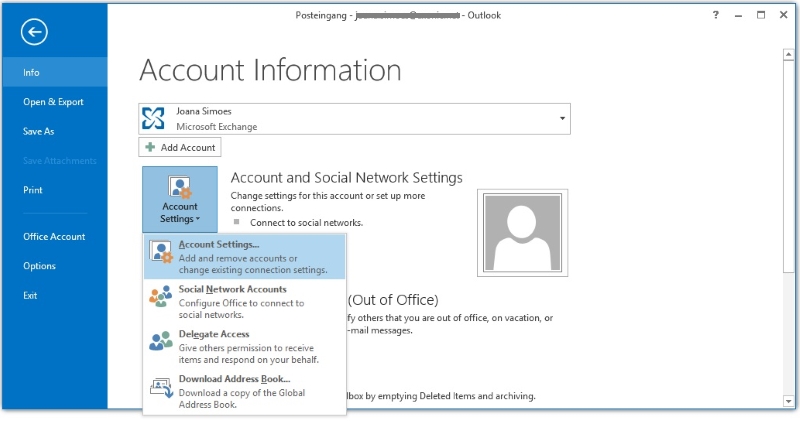 When using Outlook, your email messages, tasks, calendar, and plenty of other items are always saved on the mail server, or on your computer, and many times it is saved on both. The Outlook items and messages that are actually saved on your computer are kept in Outlook data files. These files (.pst and .ost) are slightly different and can both easily be found right through Outlook.
Looking for an easy way to search through your PST and OST files? Learn more here!
Outlook Data File (.pst)
The Outlook data file (.pst) contains messages and many other important items from Outlook, and this file is saved on your computer. This type of file (.pst) is used with the most common type of email account—the POP3 account. The emails for a POP3 account will be downloaded from the mail server and then saved on your computer.
Offline Outlook Data File (.ost)
With the exception of POP3, most accounts use an offline data file (.ost). These include the Microsoft Exchange Server, Outlook.com, Gmail and IMAP accounts. If you've integrated these accounts into Outlook, your emails, calendar and other items are downloaded and then saved onto your computer in an offline Outlook data file (.ost).
This means if the server is interrupted or goes offline, you can continue to write emails and work as usual. When the server restores its connection, Outlook will synchronize all changes that have been made and all the files on the server and on your computer will be identical again.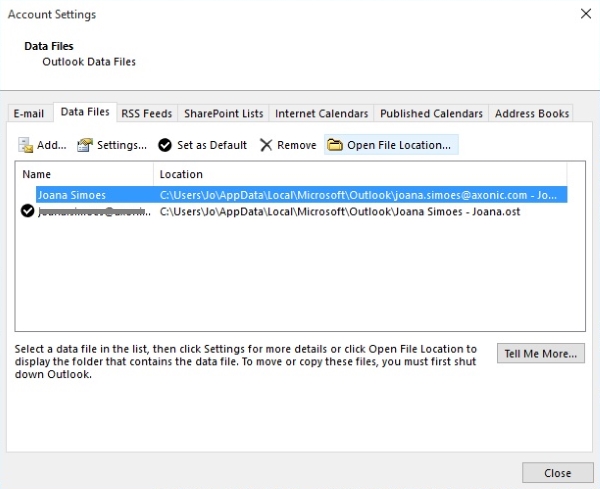 The quickest way to find your Outlook data files is to find and open the folder from inside Outlook. To do this, follow these steps:
In Outlook, click on the File
On the right hand window, click Account Settings, and then click the first option in the drop down menu, also called Account Settings.
On the tab labeled Data Files, highlight an entry by clicking on it, and then select Open File Location up top.
Learning about Outlook data will give you a better understanding of how your email works. You'll have a good basis that'll help you fix some Outlook issues and even archive your emails. The more you learn, the easier it becomes to take control of your Outlook data.
---
---
---
---