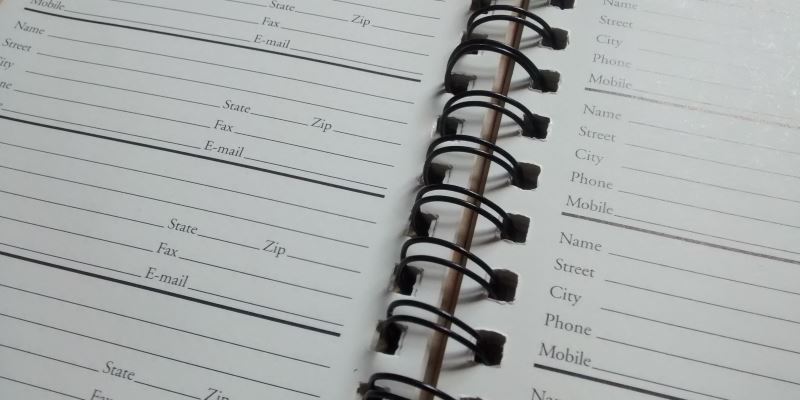 Your contacts list is possibly one of the most important aspects of Outlook. If you tend to leave your contact list empty and allow the auto-complete cache to fill in the recipient of your emails, then you run the risk of losing all information. You can easily add all senders and recipients as contacts easily, and become diligent about keeping your contact list up to date now that you don't have to start from scratch.
Need help finding your contacts in Outlook? Give Lookeen a try...
But what do you do if you update your Outlook version, and everything transferred over correctly except your contacts? If your contacts are missing in Outlook after upgrading, don't panic. You can easily fix this Outlook issue. There are a couple of things that could be happening, which will cause this problem, so let's narrow it down.
Contacts Folder in Outlook
If you have recently upgraded your version of Outlook and imported your pst-file from the previous version, only to find that your address book is completely empty, first off, don't panic!
Check if your contacts are in your contacts folder. To do so in Outlook 2010 you need to switch to Contacts Navigation or if you are using Outlook 2013 or 2016 you need to use the People Module. You can also just press CTRL+3 which will show you an overview of all of your contacts, or at least it should.
If you see that the folder does in fact contain all of your contacts, then either your contacts folder has not been set to be the Outlook Address book, or the Outlook Address Book Service is broken.
If you don't have any contacts in the folder then maybe you forgot to choose the folder when you created your export, or you didn't choose the folder when you were importing your pst-file to the upgraded Outlook. It's easy to fix the problem no matter where you fall.
Outlook Address Book Service
First let's make sure that the Outlook Address Book Service is added to your profile. Here's how to add the service:
You will need to open the address book lists for your mail profile. In Outlook 2007 go to Tools > E-mail Accounts > View or change existing directories or Address books > Next. In Outlook 2010-2016 go to File > Account Settings > Account Settings… > Address Books tab.
check that you have marked your Contacts Folder as an Outlook Address book.
If you realize that you do not have the Outlook Address book Service added yet, then you need to add it. Click where it says New… or the Add…
Choose Additional Address Books and then click Next.
Now choose Outlook Address Book and click Next.
For the changes to take effect you will have to close Outlook and restart it. A prompt will appear stating just that.
Press OK and restart Outlook.
The Outlook Address Book Service is now added. You've also now made sure that the Contacts Folder was marked as an Outlook Address Book.
Your Contacts are not in the Contacts Folder
If your contacts didn't show up in the Contacts Folder in the first place, but you still have access to the original PST file, then the first thing to do is copy it over to the new computer, and make sure you DO NOT overwrite any pst-files in this process. To connect to the pst-file just go to File > Open > Open Outlook Data File. Now you can go back and check your contacts folder once more. If the contacts are there, great! If not, then here's what might be happening:
There's a possibility that you copied over the wrong file. Check your old computer or location you copied the file from for other pst-files.
If you used the Export option to create the backup, then you most likely forgot to choose the contacts folder during the export process.
Contacts are in Folder, but don't show when clicking 'To:'
If the contacts appear in the folder, but when you go to compose an email nothing shows up when clicking 'To:', then you most likely need to change your default list. This is necessary when you have other accounts connected to your Outlook.
If you go back into your Address book options you will be able to change the default. If for some reason after all of this you still have nothing happening then you may need to rebuild the contacts folder in Outlook. If you don't have access to the original pst-file then maybe at some point you synced your contacts with your phone? If so then you can sync them once again with Outlook. If not then you can try to add all senders and recipients as contacts to try to rebuild your contact list. It may take some patience but one of these will fix your contacts missing in Outlook problem.
---
---
---
---