The Outlook search tool is one of the most important tools in the Outlook arsenal. Outlook search can find emails, documents, calendar items, and yes you can even set it up to search public folders. The set up is easy for that, it's really about having the public folder or folders cached and added to the favorites so that instant search can access them.  Your Public Folder search problems might stem from the size of the Public Folders, or that there are too many Public Folders being cached.
Want to search Public Folders without adding them to your OST file? Here's how..
Caching Public Folders
Here's how to add a public folder to be cached and used with Instant Search: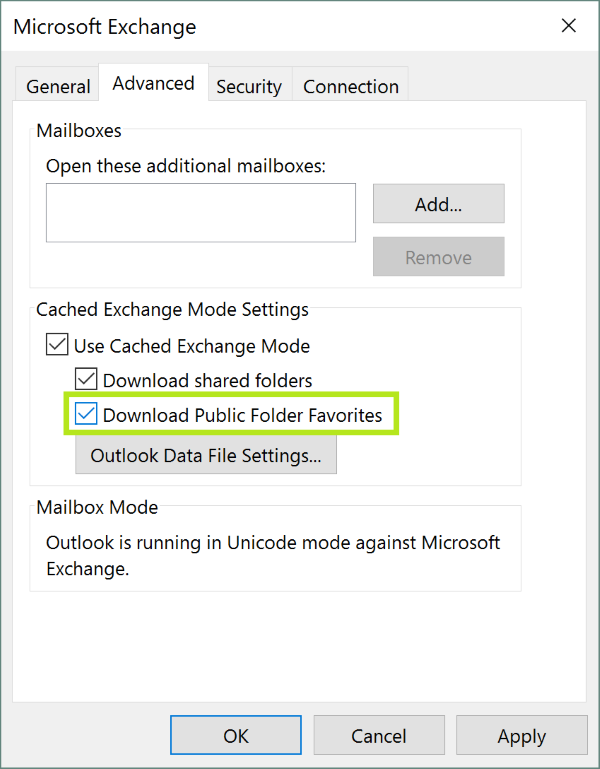 In the Folder module in Outlook, find the folder you would like to index under the Public Folders list
Right-click on the folder and select Add to Favorites
Rename the folder & add subfolders if you'd like, and then click Add
Right click on the main Public Folders and click Data File Properties
Click Advanced
The window that opens, go to the Advanced tab
Now you can check Use Exchange Cached Mode and Download Public Folder Favorites.
Click OK
This should have the public folder indexed and be able to search them.
Caching too many Public Folders
Public Folder search is an incredible tool, especially for collaborative work. However, it can also create serious problems for your Outlook and search if you choose to add too many public folders to your favorites.
Public Folders tend to be on the larger side, so you have to be very careful that the public folders that you select to be cached aren't really big. The data in these cached folders will be downloaded into an ost-file onto your local hard drive. If that file is exceedingly large, it may result in poor search performance and even connection problems to the Exchange Server. The key is to make sure to not to cache too many folders, and if you've only cached one Public Folder, then make it isn't huge.
If after setting it all up you realize that your Outlook is running slower than usual or you are having connection problems, then you can try limiting what sort of files & content are being indexed.
---
---
---
---